What is VisionGame (VISION) and How Does it Work? | KuCoin Crypto Gem Observer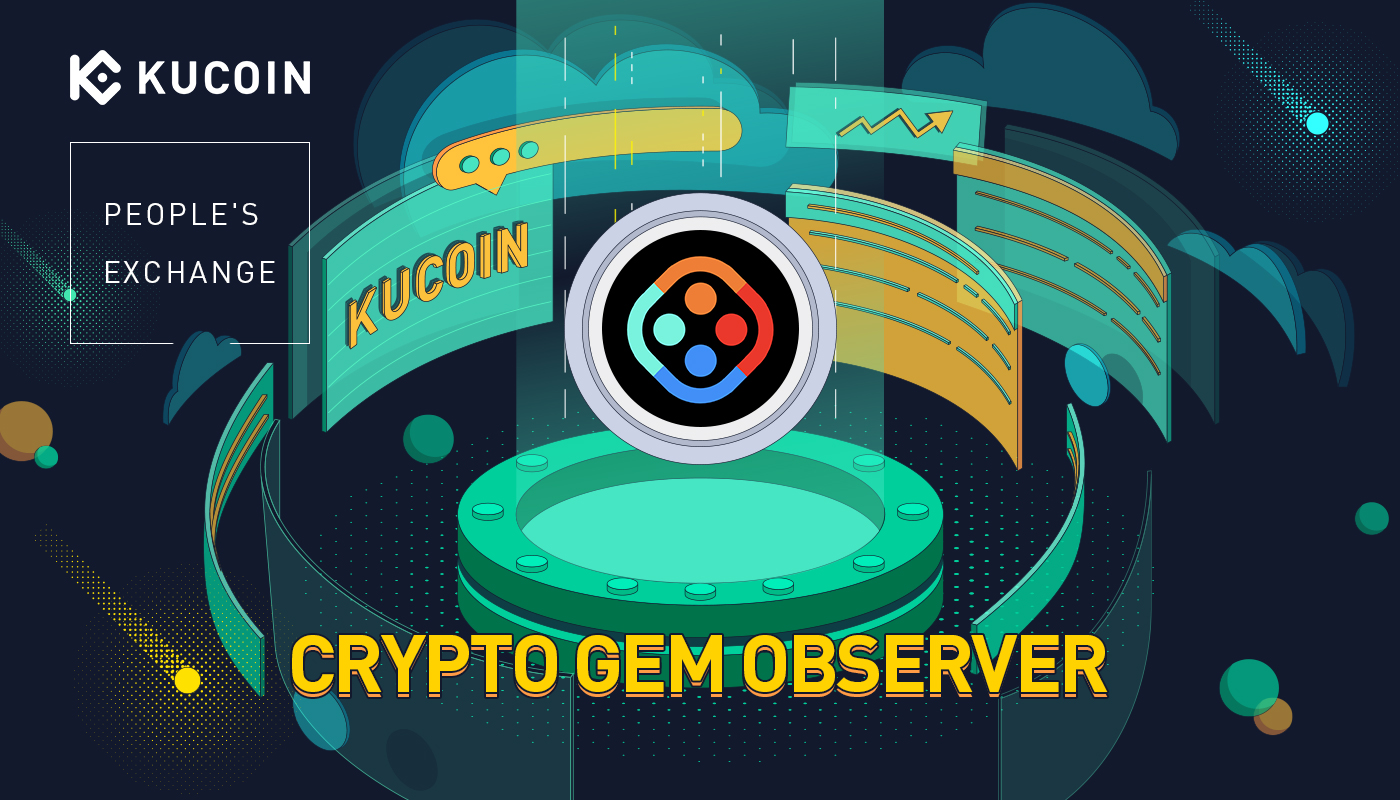 The gaming industry is one of the fastest-expanding sectors. According to analysts, the PC gaming market generated $37 billion in revenue in 2020, while the mobile gaming market generated $77 billion. Analysts project that the gaming industry will generate $188.09 billion in revenue this year.
Unfortunately, original blockchain-based games often lack the production quality that traditional games offer. However, most traditional games have a lot of shortcomings, which discourage adoption. These include users purchasing in-game items like skins, which are only usable in a specific game. Additionally, legacy games offer players little to no incentive to keep playing.
The blockchain, however, addresses these issues through non-fungible tokens (NFTs) and play-to-earn game models. Specifically, the blockchain makes it possible to tokenize in-game items. This technological milestone allows gamers to buy or win NFTs, which they can trade among themselves for real-life value.
Combined with other blockchain perks, the ability to tokenize in-game items positions the technology strategically to disrupt the gaming industry. However, most traditional gamers and game developers are not well-versed with this new technology.
To address these issues, VisionGame launched to help gaming firms develop products using tomorrow's industry standards. The project seeks to achieve this by offering game developers tools that simplify development and user onboarding. VisionGame also aims to connect game studios and players through a next-generation crowdfunding platform. Watch the VisionGame Deep Dive Video and Subscribe to the KuCoin YouTube channel: https://www.youtube.com/watch?v=Uh75SxRRrr0
How Does VisionGame Work?
VisionGame seeks to help both traditional game developers and gamers embrace blockchain games.
VisionGame realizes that implementing blockchain features into the game development process often requires vast resources. Resources that developers could otherwise use to create amazing games and experiences.
To solve this problem, VideoGame offers a state-of-the-art software development kit (SDK) and a user-friendly interface. These features help simplify NFT integration and the addition of other vital blockchain features into games. In so doing, the project lets developers focus on what they do best.
The VisionSDK comprises centralized and decentralized architecture, which allows developers to create and integrate NFTs into their projects in minutes. Apart from blockchain solutions, VisionSDK will offer developers access to general game development tools for integrating features like turn-based multiplayer and real-time chat, among others.
Moreover, VisionSDK leverages a multichain approach that lets developers introduce blockchain features to their games through a preferred network. VisionSDK allows developers to access chains like Solana, Fantom, Avalanche, and Terra, to name a few.
As for gamers, VisionGame seeks to streamline the onboarding process, which is complex for most blockchain games. Moreover, most blockchain games at the moment need new users to purchase NFTs, often at hefty prices, before they start playing.
VisionGame seeks to address this problem through its revolutionary Vision wallet and a single sign-on process. The single sign-on feature allows gamers to try out new games seamlessly after the initial registration. On the other hand, the Vision wallet offers high security and lifts barriers to entry by simplifying crypto access and use.
What Makes VisionGame Unique?
Current crowdfunding platforms deny developers the flexibility to raise funds without making early commitments to in-game rewards and mechanisms. On the other hand, users do not have to choose NFTs blindly, hoping the digital collectibles will maintain their value until a game reaches the final stage of development.
VisionGame addresses these shortcomings through VisionOffering, its next-generation crowdfunding platform. Unlike the current fundraising platforms, VisionOffering allows fans to start supporting projects early without committing to any in-game items. The platform leverages Brand tokens to achieve this feat.
Game developers offer gamers Brand tokens in exchange for their funds. Gamers can trade in their Brand tokens for various rewards, including physical merchandise and early access to the game. Developers obtain Brand tokens through the VISION token. Users can opt out of a project by converting their Brand tokens into VISION.
Through this crowdfunding model, VisionOffering combines the benefits of the traditional markets and those of Initial Game Offerings, while mitigating risks for developers and gamers. In doing so, VisionOffering helps prevent the need to raise funds from tampering with the creative vision. It also offers startups and established companies equal opportunities to succeed.
Who Created VisionGame?
The executive team behind VisionGame comprises Serhii Yolkin as CTO, Youngsung Chong as CMO, and Cristian Esposito as CEO.
VisionGame also has a robust team of advisors. These include NetVRK CEO Daniel Kennedy, Enjinstarter's Kelvin Woo, ExNetwork CEO Eric Su, GamesPad's Max Dier, and Master Ventures' Orion Depp.
VisionGame has already secured investments from renowned firms like Axis Ventures, Huobi Ventures, Exnetwork Capital, Dutch Crypto Investors, and Legion Ventures, to mention a few.
Closing Thoughts
VisionGame simplifies the blockchain onboarding process for gamers and developers, encouraging more people to embrace the future technology of the gaming industry. The VisionOffering crowdfunding platform also helps developers raise funds from their fans at early development stages while minimizing risks for both parties.
---
Sign up on KuCoin, and start trading today!
Follow us on Twitter >>> https://twitter.com/kucoincom
Join us on Telegram >>> https://t.me/Kucoin_Exchange_New
Download KuCoin App >>> https://www.kucoin.com/download
Subscribe YouTube Channel >>> https://www.youtube.com/KuCoinExchange
---