KuCoin AMA With PlayZap Games (PZP) — Esports For Casual Gamers
Dear KuCoin Users,
Time: March 29, 2023, 11:00 AM - 12:26 PM (UTC)
KuCoin hosted an AMA (Ask-Me-Anything) session with the Co-founder and CEO of PlayZap, Abhishek Buchvani, in the KuCoin Exchange Group.
Official Website: https://www.playzap.games/
Whitepaper: Click to view
Follow PlayZap on Telegram and Twitter.
Guest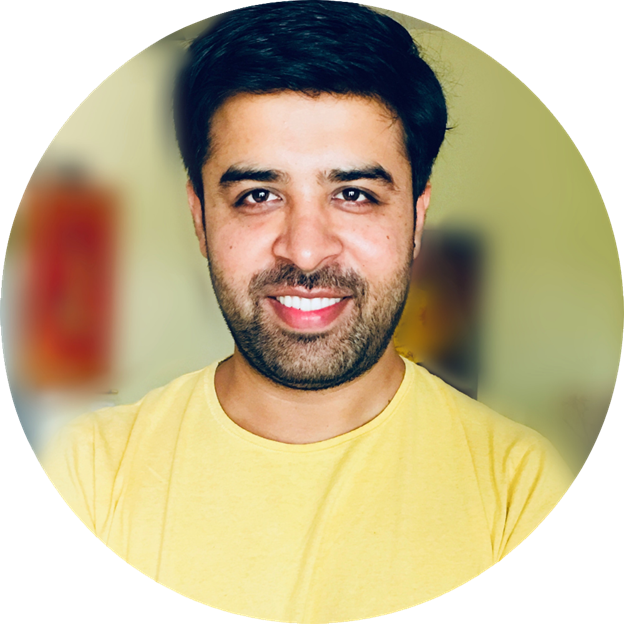 Abhishek Buchvani — Co-founder and CEO of PlayZap
Abhishek Buchvani, Co-founder & CEO at PlayZap Games. He brings more than a decade of experience building and publishing games on mobile platforms. He co-founded Cosi Games - an award-winning sports IP studio that registered more than 25 million players in 2 years. Released Popular sports celebrity-based games including Pele, Muhammad Ali, Cristiano Ronaldo, David Villa. In 2014, he joined MiniClip (Tencent-Owned) and established a publishing division. He produced top-grossing sports IPs Bowling King, Archery King. Managed a large portfolio of games with 100 million downloads, 1.5 million daily active users, generating 50mn in revenue. He co-founded Piper Play, a game publishing business in 2020 with the vision of producing a competitive gaming platform, gaming content, and P2E technology.
Q&A from KuCoin
Q: Please tell us about PlayZap.
Abhishek: PlayZap Game is a skill-based competitive gaming platform focused on mainstream casual gamers, built on blockchain technology with a sustainable token economy and powered by NFTs.
We are the mobile-first gaming platform that offers a unified app (one app, many games) with a seamless experience for our players to play high-quality casual games like solitaire, 21 cards, 8 ball pool, match master, puzzle block, and many more. In addition, the app facilitates competition with other players in engaging formats such as daily live league, group, or PvP competitions.
PlayZap is built on the core principles of free-to-play & skill-to-earn. Think of Esports for casual gamers.
Serial entrepreneurs and experienced gaming professionals lead the project — a team of 17 full-time. PlayZap is backed by KuCoin Labs along with 25 investors & top web3 ecosystem partners such as BNB chain & Rally Network.
Here's our core offering.
Q: Can you describe how PlayZap works, the onboarding process, and how players can start playing?
Abhishek: PlayZap is a mobile gaming app on Google PlayStore & AppStore for free download. It is easy for anyone. Just search "playzap" on the store and download it to your iOS or Android phones.
Onboarding is super simple. Let me describe in three simple steps:
Create your account: Once you launch the app, you can play as a guest or log in using google or apple (depending on which phone you use to play). Once logged in, we create a PlayZap wallet in the background, where all your assets will be securely stored!
Select your avatar & pick your favorite game: You will be directed to select your avatar, choose your game (we got 9 games on our platform already), and head towards playing your practice match to learn the gameplay & scoring.
Unlock premium tournaments and start earning: Once the practice match ends, you will unlock free and premium tournaments to win PZP and other partner tokens.
With these easy steps, you will be onboarded to play games and start winning! We are certain that you will enjoy it!
Here is a quick walkthrough video of the PlayZap platform. It's a little old video, but it would help you to understand how it works.
👉 PlayZap Games App Walkthrough - Official
Q: What is the core gameplay of PlayZap?
Abhishek: Let me provide a high-level core gameplay outlook:
● PlayZap is a gaming arena that brings fun, polished gameplay experience in a skill-based competitive gaming format to play against other players to compete and win prizes. A cross-platform mobile-focused gaming app makes it accessible for our players to play anytime, anywhere.
● Skill-based competitive gaming is the core of the PlayZap app. The players get to play fun casual games and compete against other players either in a smaller group or large pooled tournaments. Top-skilled players are rewarded.
Let me summarize the key components of our core game loop:
● Free-to-Play, Skill-to-Earn
● Multi-gaming app (one app, many games)
● High-quality fun casual games with a dynamic level system and engaging loop. You can play your favorite games like 8 ball pool, Solitaire, Block Puzzle, 21 Card, and match master -- all in one app.
● Online competitive formats, i.e., live tournaments, group & PvP matches
● In-built PlayZap wallet to offer a seamless deposit & withdrawal system
Here is what a high-level ecosystem looks like:
Q: What are the main key differentiators of PlayZap?
Abhishek: The main key differentiator is our dedicated, experienced team, who worked hard to put this project out and continue building momentum. We are hardcore game developers and put quality and playing experience first.
Let me put a few key differentiators that make us unique in this space:
● We are mobile-first, focused on casual gamers. Potentially 1.5B players with a $60B massive market size this year
● Unified gaming app. One app, many games. You only need to download one app and can able to access multiple games seamlessly (we have 9 games live and many more to be published)
● Free to Play. We allow users to download and play for free forever. No expensive NFTs or complicated onboarding
● Skill to Earn. At the core, the player's skill and loyalty are rewarded.
● High-quality gaming experience. We strive to build a world-class gaming experience and share ownership with our players.
Q: What are the use cases of the PZP token? How would PlayZap ensure sustain the token economy?
Abhishek: The project must develop a sustainable economy and offer long-term ownership and experience. So let me try to answer it.
The PZP is a BEP-20 utility token to power the PlayZap ecosystem and unlock the game economy's potential. In addition, the PZP token enables a social skill-based gaming platform where players discover and compete in various competitive tournaments to win native tokens. In short, PZP will facilitate the ecosystem not only by our players but developers, publishers, and other ecosystem players to build potential value.
The project keeps a healthy reward pool of 30M tokens which is 20% of the total token supply. This incentive is locked for players to reward their skill and loyalty to be a part of not only our player and co-owner in the project.
Here, you can learn more about how we sustain PZP flow!
The PZP token is designed to sustain the overall flow within the ecosystem.
All the revenue and commission will be reinvested into the player's liquidity, rewards & incentive, driving the platform's growth.
You can read more about the PZP token on the PlayZap Whitepaper.
Q: What are the key achievements so far, and what can we expect in the near future?
Abhishek: Since the beginning of the project, we were clear about one thing: we need to be super focused on the product to offer a great quality playing experience and simplify the onboarding & the transactions flow.
We soft-released our app 4 months ago, and since then, we have crossed 200,000 downloads with 70,000 monthly active players. Our average rating on Google Play Store and App Store is 4.5+ with more than 1000 reviews. We are producing a strong engagement of 40 min playtime daily per player. Thank you very much to all our early players who helped us improve the product!
Here is what we have achieved so far!
We are the #1 game on the BNB chain in February and continue to maintain the top 3 spots and the top #15 in all chains in the last 30 days avg. In addition, we are adding over 50k unique wallets per month. After the PZP launch, we will continue to build momentum, grow our player base, and consistently contribute to the ecosystem.
It's always fun to compete with heavy lifters.
The next big event is the launch of our native utility token, i.e., PZP, which is set to be listed on the exchange next month.
We have a strong roadmap focused on building quality gaming and ownership experience for our players. We are confident that we will continue building momentum and delivering a top-quality playing experience.
Q: How can players learn more about PlayZap and current in-game tournaments and events?
Abhishek: The best way is to go over PlayZap's Official Website. You will find most of the info about the project, including the whitepaper, games, and about us in general.
We will be waiting for your feedback, and we love our players. You can join our community on Telegram and Discord. We are super active and building this project with our community members, plus many fun contests to win prizes! Also, you can follow us on Twitter for all the latest announcements and project developments.
About the current mega event, we are running an in-app event worth $20,000 prize pool co-sponsored by KuCoin Labs and KCC. This will be the best way for anyone to start winning KCS & PZP.
It can't be better than this! You can read about the event here.
Free-Ask from KuCoin Community
Q: Do you have any plans to attract non-crypto investors to join your project? The success of a project attracts more investors who still need to enter the crypto world. Do you have plans to raise awareness about your project in the non-crypto space?
Abhishek: Before playing Zap, we built a few successful businesses in gaming and produced some great products for web 2 (free-to-play games), so we come from a background that understands how to build great engaging content. With PlayZap, we are trying to take a hybrid approach and build an end-to-end ecosystem for everyone, even non-crypto users, to have fun playing our games and be co-owner.
With non-crypto players, our platform is easy to get on board, start playing games, and enjoy every feature and content. With the gamified approach, we educate and encourage our players to participate in a premium contest where they can win real tokens.
Give you an example - when any player comes on board, we keep simple onboarding (play as a guest or login), create a wallet in the background in a second, and then further allow them to win tokens and have super easy steps to withdraw if they like to.
Q: What is the difference between other online PvP games and PlayZap app games? Is there any anti-cheat system to prevent hackers or cheaters away?
Abhishek: We took security as a topmost measurement when building the platform, and we continue to improve. We have a strict policy to ban (soft or permanent) depending on their activity. We have three layers of security programs and an anti-cheat system, so it would be easier to find any activity and take the required action.
We want to make sure our platform is fair and secure for everyone, and we give them common ground to show their skill and get rewarded. Another important feature of fairness, when you play our group contests, all the participants get the same level, board, and rules to make it fair and transparent. I hope this answers your question.
Q: You have put a lot of focus on your publisher program. Can you tell us more about the PlayZap and third-party devs' role in the PlayZap ecosystem, and what are the benefits for the developers joining your project?
Abhishek: We will open a program for third-party game developers to build with us. We will announce the grant program and provide all our infrastructure and technical support to onboard more games. Three key advantages here:
● Game developer partners to grow and make revenue with us.
● Players get great games regularly under the PZP ecosystem .
● Playzap grows even bigger!
Q: Can players earn significant money by participating in PlayZap's contests?
Abhishek: Yes! We have a $20,000 prize pool contest running until April 26, 2023. More exciting contests will be announced after the token launch in May onwards.
The whole platform is designed to reward your skill! So if you have the skill and prove that you are better than others, you will win a lot. First, however, it is important to have fun, socially engage with others and take a play zap as one of the entertainment mediums that give you enjoyment and the thrill of winning.
Q: What types of games are currently available on PlayZap's platform? How does PlayZap plan to expand its game offerings in the future?
Abhishek:
We got all classic casual games live on the platform which you can see here. It will also help you to learn about how these games work. We have a short walkthrough for each game!
We have recently launched Match Master (an interesting take on the candy crush game). In addition, Bingo and the other two games are in production and will be released in Q2 or Q3. Besides, our publishing program will go on the floor soon to bring more games.
KuCoin Post AMA Activity — PlayZap Games (PZP)
🎁 Participate in the PlayZap Games AMA quiz now for a chance to win 10 USDT!

The form will remain open for five days from publishing this AMA recap.
Giveaway Section
KuCoin and PlayZap have prepared a total of 2,000 USDT to give away to AMA participants.
1. Pre-AMA activity: 400 USDT
2. Free-ask section: 50 USDT
3. Flash mini-game: 400 USDT
4. Post-AMA quiz: 1,150 USDT
. . .
Sign up for a KuCoin account if you haven't done so yet!
Follow us on Twitter, Telegram, Facebook, Instagram, and Reddit.