KuCoin AMA With Metaverse.Network & Bit.Country (NEER) — The Perfect Metaverse is Multiverse
Dear KuCoin Users,
Time: August 29, 2022, 10:00 AM - 11:34 AM (UTC)
KuCoin hosted an AMA (Ask-Me-Anything) session with the Head of Community & Support at Bit.Country, Chris, in the KuCoin Exchange Group.
Official Website: https://bit.country
Whitepaper: https://metaversenw.gitbook.io/bit-country/
Follow Metaverse.Network & Bit.Country on Twitter and Discord.
Guest Introduction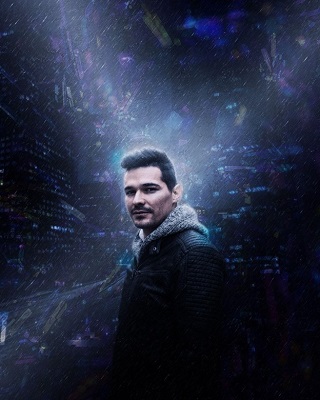 Chris — Head of Community and Support at Bit.Country
Chris Carmona is the Head of Community and Support at Bit.Country. He was born in Mexico but has become an expat since 2014. He's been in the crypto space since 2016. In 2020 he decided to go full-time in the blockchain space by sharing the lessons he's learned, teaching that Crypto and the Blockchain space are not as scary as everyone thinks they are. He is especially passionate about educating the Spanish-speaking community about the possibilities available in the crypto sphere. He joined the Bit.Country team in January of this year, as the Head of Community and Support, and since then, he's been sharing and evangelizing how the Metaverse is the next revolution.
Q: Can you give us a brief overview of Bit.Country and Metaverse.Network?
Chris: Bit.Country is a Platform for user-created Metaverses. Any person, NFT project, community builder, or company looking for a Metaverse they can call home for their communities can build a digital world, mint NFTs, and sell them in a Metaverse-specific marketplace or globally across all Metaverses totally from scratch. Follow a few simple steps; no technical or blockchain development skill is needed.
Metaverse.Network is our own Substrate-based blockchain. The blockchain is custom-made and open for Metaverse projects, meaning no high gas fees for interacting or performing transactions on our network. Bit.Country is the first Metaverse Application created on top of Metaverse.Network. Our blockchain is connected as a Parachain to Polkadot's canary network, the Kusama relay chain.
For more information, you can find all the details in our whitepaper.
Q: What was the ethos/vision behind the project, and what is the gap in the market it seeks to fill?
Chris: Trying to create "The Perfect Metaverse," we discovered that the definition of Perfect Metaverse per se differs for each person. So we came up with the idea of offering "Metaverse as a Service," which means that anyone can create and build their ideal metaverse for their purposes and their communities. And even better, allow metaverse owners to let their communities build the perfect metaverse. Offering low gas prices and non-technical requirements to mint your NFTs and create your custom digital world, Metaverse Owners will only need to spend resources on what matters the most, their communities.
If you haven't seen our official trailer, I cordially invite you to watch it. There we show everything that has been created on testnet and that, in the upcoming days and weeks, will be possible to accomplish on mainnet:
A sneak peek of what you will be able to create in the upcoming weeks.
Q: What makes Bit.Country unique from other metaverse projects?
Chris: I'd say that other metaverse projects allow users to build games and experiences for their specific Metaverse. Bit.Country, on the other hand, wants to give its users the possibility to create their metaverse projects from scratch, and the applications, games, and experiences developers create won't be unique for that specific metaverse. Still, they will be functional and interoperable across multiple metaverses if they want it to be that way.
The perfect Metaverse is Multiverse!
Q: What would the experience for a user with no technical skills be like?
Chris: We plan to reduce the "technical friction" as much as possible. You can access the Multiverse without needing to connect your wallet. We will ask you to connect your wallet until you want to learn and explore more, for example, avatar customization or more in-depth interaction with the applications inside the Metaverse.
To create your metaverse project, you only need to follow a Wizard; it will ask you all the information our protocol needs to create the metaverse project from scratch.
Here's a complete user guide for an in-depth understanding.
Once your Metaverse project is created, you can customize the settings and public information you want your community to see. Minting NFTs is going to be as easy as creating your metaverse project. You follow a simple wizard to create an NFT collection allowing you to mint thousands of NFTs with the need of only a few clicks.
To build inside the world, you can use Voxels (the same building system Minecraft uses). You can purchase 3D models that artists minted as NFTs or bring your 3D models, mint them as NFTs and place them in the world as long as they are compatible with the standards supported by our game engine.
For everyone looking to learn asap and be prepared to start building as soon as all the features are available on mainnet (1-2 weeks from today), here is a playlist where you can learn and understand how easy it will be to build and create your Metaverse project.
Q: What opportunities do you see for users creating Metaverses for themselves and their community in Bit.Country?
Chris: Metaverses are not just games but gateways for next-level social connections, interactions, and activities that cannot be performed in real life. I believe the opportunities are limitless if you create a Metaverse project with that vision.
If you are an artist, you can mint as NFTs your art, let it be images, 3D buildings, music, or videos, without intermediaries taking most of the royalties, and have your communities fully support you.
If you are a fashion artist, you will be able to create wearables for the avatars in the Metaverse.
If you want to take it to the next level, you can deliver the physical item to the NFT owner so they can experience your creation in real life and inside the Metaverse.
Your imagination is the only limit here!
Q: Can you tell us about the role of NFTs, and how objects in Bit.Country worlds are created and used?
Chris: We believe that we are just scratching the tip of the iceberg for all the utility of the NFTs. We believe that all NFTs created should have true utility.
The best way to bring utility to NFTs is going to be inside the Metaverse! All the wearables for your Avatar are NFTs. Almost all, if not all, the 3D objects you place in the world will be NFTs.
If you decide to go with voxels, the team is currently working on a feature for voxel builders to create and sell their voxel-created structures as NFTs, access to events, specific features, or experiences. Everything mentioned became possible thanks to NFTs, transferable and non-transferable (wallet-bounded).
I've prepared a few examples to show you more. Everything you see in these worlds are NFTs created and minted by our community and placed in their Metaverses!
Feel free to visit the showcasing links below:
AlphaLand Metaverse on Bit.Country Alpha testnet
Q: Can you tell us more about the KuCoin Metaverse in collaboration with Bit.Country?
Chris: We believe that Metaverses are the new Brand Identity.
Our collaboration with KuCoin is an honor and a great opportunity to bring next-level social interactions and connections to both of our communities.
Watch the trailer of the KuCoin Metaverse.
I have great news for those wondering and looking to learn and explore more. You can already access the KuCoin Metaverse in our testnet and explore what will be the main landmark of KuCoin Metaverse!
In the upcoming weeks, we will announce different campaigns and opportunities for our communities to continue the Metaverse development. So stay tuned if you want to be part of the pioneers creating and building on the KuCoin Metaverse.
Remember, no wallet is needed to access the world and start exploring!
Start exploring the KuCoin Metaverse now!
Free-Ask from KuCoin Community
Q: Can you share with us your proudest milestone and your plans ahead?
Chris:
Our biggest milestone is launching on mainnet with all the features we promised to launch in our Whitepaper. All those features are already available on our Alpha testnet.
After all the features are released on mainnet in the upcoming days and weeks, our focus will be on improving the already developed features and focusing on the ones mentioned in the screenshot above.
Q: Have you been audited?
Chris: Yes. You can find the results of the first external audit here.
We are currently waiting for the results of a second audit, and we will also share everything with our community on GitHub.
Q: Why did you choose the name?
Chris: The idea of digital worlds seemed to be used by multiple projects. One of the co-founders, Ray Lu, came up with the idea of "Countries" created and composed by Bits. So he coined the name "Bit Country."
Q: How will you attract non-crypto users to join your Metaverse.Network & Bit.Country?
Chris: As mentioned earlier, we want to reduce the friction for non-crypto users accessing the Metaverse. So, apart from you being able to access the world without the need to connect a crypto wallet, our team is finalizing a feature that will allow Metaverse owners to embed their Metaverse Map inside their own website.
Users browsing their website will find the map, drag and drop the little man as you would do with the "Street View" on some map applications, and there you are, inside their Metaverse. You can start exploring and seeing what's happening, and if you want to learn more, you will need to connect your wallet.
Q: How will you promote your project to areas where the English language isn't native?
Chris: We built our application with Internationalization included in the code. We also have our Metaverse Evangelists and also Multiple candidates to become Ambassadors. They are already helping us with translations, tutorials, and live sessions explaining how to use the platform in their languages. I expect that by the end of this year, we will have all our guides and websites translated into at least ten (10) languages. The more, the better!
Q: Do you consider community feedback requests while creating your product to expand on fresh ideas for your project?
Chris: Yes. Once we launched our Alpha testnet, we collected feedback from everyone using our application. If you would like to see all the improvements and new features released on each update within the last couple of months, you can find all the information on our GitHub.
Q: What is the main strategy that you think will boost your project's success in the long term against a high fluctuating market?
Chris: Market fluctuation is not our focus. Instead, building a product that will make Bit.Country and Metaverse.Network the go-to platform for influencers, KOLs, companies, community builders, and more! Looking to create a Metaverse for their communities is our main goal.
Q: What features of the Bit.Country Project do you personally love most?
Chris: All of them! But if you ask me to choose, the customization of the sky to give your world your theme and the mint of your NFT collections with a few clicks are the ones that I'm the most excited about!
Q: Which chains and infrastructures will you support?
Chris: Bit.Country uses the Metaverse.Network blockchain. It's our blockchain, and it is currently connected as a Parachain to Polkadot's sister canary Network, Kusama. Meaning, that we will be able to have interoperability not only across Metaverses but also across all the other blockchains the Polkadot Ecosystem is interoperable with. The future is Multichain and Multiverse!
Q: When you look back to the day you started this project, how are you satisfied seeing your progress and achievements?
Chris: We are so blessed to have such an amazing team! We all share the same vision and mission and are working hard to accomplish each goal we set!
Q: Several projects make promises, but most never release any working product or have proven good revenues. What makes your project different from other projects?
Chris: I'm not a financial advisor, and you can consider my answer biased. You can test all the features the team has been working on to ascertain all insights. Here.
We are not releasing smoke to create hype. Instead, we are releasing a full set of features the team has worked on in the last few months.
KuCoin and Metaverse.Network & Bit.Country have prepared a total of 2,000 USDT to give away to AMA participants.
1. Free-ask section: 75 USDT
2. AMA activity: 1,925 USDT
Quiz: 1,500 USDT
Price Guess: 300 USDT
Participation Rewards: 150 USDT
. . .
If you haven't got a KuCoin account yet, you can sign up here!
Follow us on Twitter, Telegram, Facebook, Instagram, and Reddit.