Three Altcoins to explore | What Happened To LUNA and MATIC Last Week Despite the Bitcoin Price Plunge?
Last week saw PEOPLE rise by up to 200%, Ethereum Name Service market price witnessed a rally, and SAND had market attention as Metaverse tokens posted a good market showing. On many counts, the metaverse appeared to be the new sector set for growth. With rising interest in the sector, most metaverse tokens have seen a price rise of late. Going forward, it could get better.
Layer 2 solutions have gathered a lot of attention in recent months as they have demonstrated that they are able to optimize projects that they were designed to underlie. Ditto for Arbitrum, STX, Lightning Network, Optimism, MATIC, are mentionable among others. For example, Arbitrum is reducing cost on Ethereum transactions, and Lightning Network is making Bitcoin transactions faster with lower cost. The capacity for these solutions to attract partners and new projects or patronage will stand out as a defining factor in judging how viable they might become.
While trading numbers would appear as a first headline of strength, it is the consolidation that happens after the initial media blitz that would really matter. So, is your favorite project getting any backing from real-world corporations or establishments? This is a major pointer to consider in the days ahead as more industry leaders and multinationals consider the use of DeFi and Layer 2 solutions to anchor the future.
In the larger market, performance was mixed with Bitcoin seeing a low of $42,874 and ending the week at $47,857. For Ethereum, the low was $3,739, and it ended the week at $4,000. As is understandable, many coins and tokens saw a slide in price for the week. Considerably, the swing made all the crypto on the Top 10 fell short of a price appreciation in the last 7 days, except for LUNA. And today, we review three coins Terra (LUNA), Polygon (MATIC) and Stacks (STX).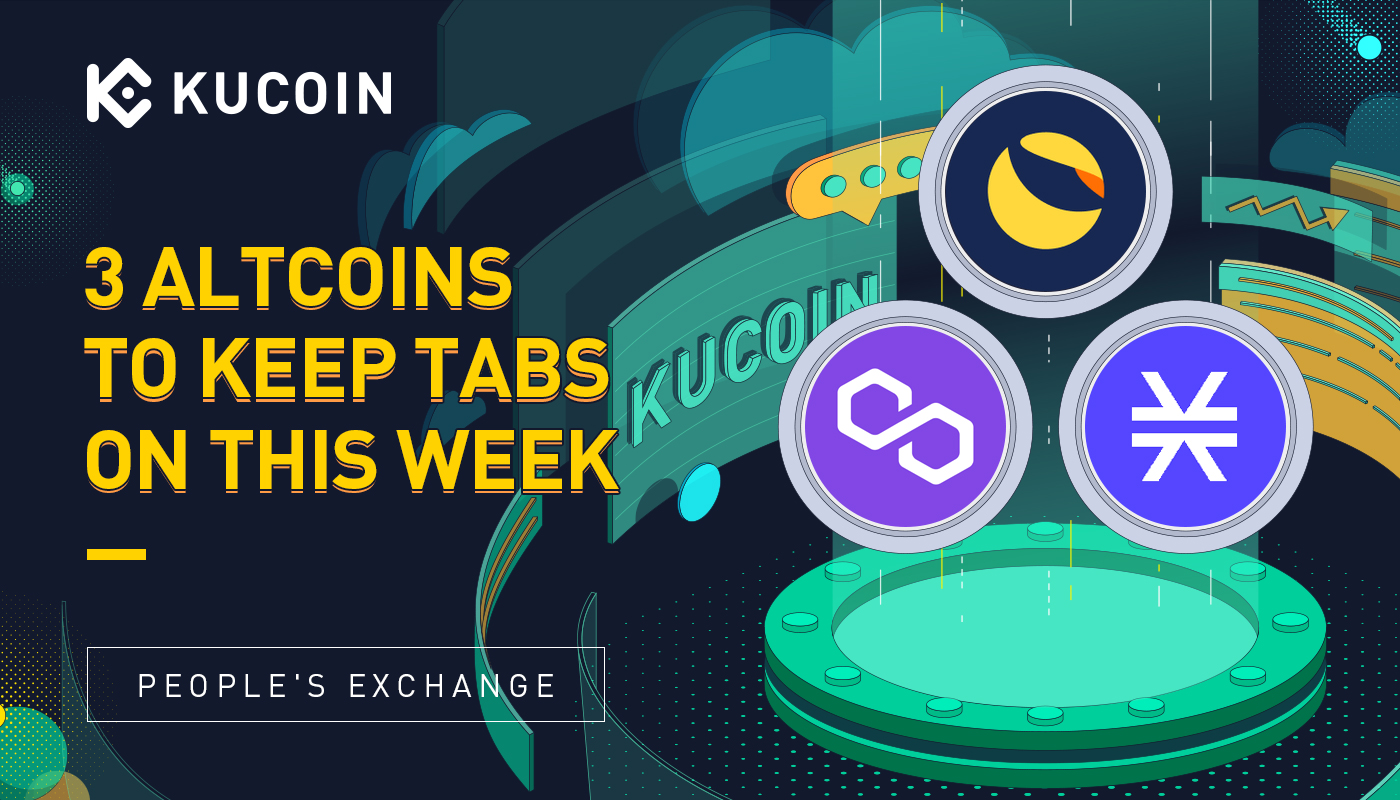 Notice: KuCoin does not provide financial advice. Please do your own risk assessment when deciding how to invest in cryptocurrency and blockchain technology.
source:thenewscrypto
The focus of LUNA is using stablecoins pegged to fiat to drive global payments systems to have price-stable outcomes. The project leverages the stability of fiat and the censorship resistance of crypto to facilitate fast value transfers in an affordable manner. Its use of national currencies like the South Korean Won, U.S dollar and Mongolian Tugrik gives it a fair grip on delivering stable payment terms for its users.
LUNA has gained 30 % in market price in the past 7 days to be the best-performing Top 50 cryptocurrencies. LUNA has also successfully displaced the likes of Dogecoin, AVAX, and Shiba Inu to earn its new place in the elite crypto list. LUNA has a 7-day low of $47.69 and a high of $77.94.
Trade LUNA and 500+ other altcoins on Ku Coin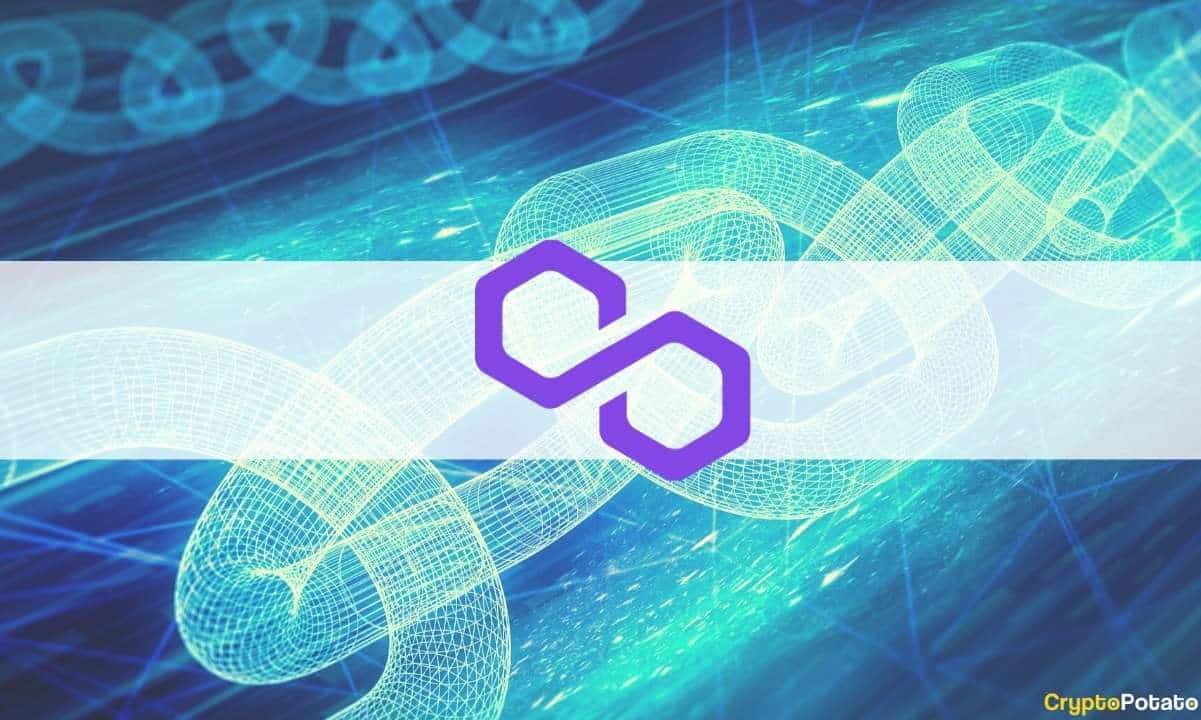 source:cryptopotato
MATIC is the official token of the Polygon project, which focuses on making it possible to build applications using Ethereum blockchain and related infrastructure. With Matic Network, developers have the advantage of a well-structured Ethereum scaling and infrastructure development platform at their fingertips. The Plasma-POS configuration of its chains makes it possible to cater to the respective needs of developers on the network.
Some of the highlights of MATIC is its reported transaction per second count at 65,000 and its affirmed blocks confirmation time of 2 seconds. MATIC Network operates a system of sidechains that helps to scale its output, and payments here are done using the MATIC token too. With internal payments settled with MATIC, the build-up in demand also helps to buoy the value of the token.
MATIC price performance for the week has been exceptional in a sea of reds for other tokens and coins. MATIC has inched up by 10 % in one week. MATIC is at the 14th position on the list of the most capitalized cryptocurrencies. The trajectory for MATIC has been such that it has its 7-day low at $1.56 and its high at $2.40.
Trade MATIC and 500+ other altcoins on KuCoin
Stacks (STX)
source: the market periodical
STX Network is an optimized solution to bring smart contracts and other decentralized apps to the Bitcoin Network. The implementation of smart contracts on the network does not in any way interfere with the security and architecture of bitcoin by any means. The open design on STX makes it possible for developers to leverage on its infrastructure and support to come up with features that otherwise would not be possible in standalone apps.
Stacks was designed as a modular and open platform that will enrich the work of developers who look forward to producing apps that can use the benefit of synergy in the blockchain space. STX is used for smart contracts payments as well as processing of transactions in the ecosystem and registering any new asset launched on the Stacks 2.0 network.
STX has a 7-day low of $1.85 and a high of $3.28 in market price performance in the past week. While most crypto dropped by up to 2-digits in percentage points in price, STX has only slumped by less than 1 percent in the past week. STX currently occupies the 53rd position on the Top 100 crypto chart.
Trade STX and 500+ other altcoins on Ku Coin
The upsurge in the number of DeFi projects that are gaining momentum in the cryptocurrency space is noteworthy so far as the trading volumes continue to rise. Analysts point to the lesser bureaucracy at play in the sector as a major highlight for the attraction to DeFi, coupled with the seemingly assured ROI that appears steady on some of the platforms.
---
Sign up on KuCoin, and start trading today!
Follow us on Twitter >>> https://twitter.com/kucoincom
Join us on Telegram >>> https://t.me/Kucoin_Exchange_New
Download KuCoin App >>> https://www.kucoin.com/download
Also Subscribe to our Youtube Channel >>> Listen to 60s Podcast
---