Blue-chip NFTs Rebound, Ethereum Launches ERC-6551 Token Standard
Date: May 12 - May 19, 2023
In this NFT recap, we'll delve into all the essential developments in the NFT space over the past week, ensuring you stay informed and up-to-date on the latest happenings. NFT is all about attention, and attention shifts quickly! There are tons of updates and excitement to share with you all on this week's NFT Market Recap. We hope you enjoy :)
Jack Butcher debuts "Checks Elements".

Epic Games and LEGO Group are collaborating to build a family-friendly metaverse.

Pudgy Penguins

released "Pudgy Toys" on May 18, here is

a teaser released by the project

.

Memeland announced Season 1 of Raids is live, all NFT holders who join the Raids will win some booty.

Invisible Friends

is launching its first-ever physical collectibles, in two sizes (24" and 8"), priced at 0.6 ETH and 0.18 ETH.

Yuga

revealed

the HV-MTL collection to generally positive community feedback.•

Yuga released a strategy guide for its upcoming Legends of the Mara game.

LooksRare

debuted Raffles, where users can enter low-cost contests to win big prizes such as Bored Apes.

Cool Cats

kicks off Season 2 of Journeys, offering two new reward categories for holders of Cool Cats, Cool Pets, and Shadow Wolves.
💡ERC-6551: Revolutionizing the NFT Space with a New Level of Interactivity
The ERC-6551 token standard was just launched on Ethereum, unleashing a range of new possibilities across the entire NFT space. This development means your favorite NFT can now own a wallet - or multiple ones.
Key takeaways:
The ERC-6551 standard allows NFTs to own assets and interact with other applications, enhancing their functionality, security, and interoperability.

The rise of ERC-6551 represents a promising development in the NFT space, offering new opportunities for digital interaction within the blockchain ecosystem.
Unpacking the ERC-6551 Mechanism
At its core, ERC-6551 is a permissionless registry that allows for the deployment of token-bound accounts. It also provides a standard interface for interacting with these accounts. Essentially, it enables NFTs to act autonomously, granting them the ability to own and operate their own wallets.
The possibilities that this innovation creates are boundless. The introduction of NFT-controlled wallets could lead to entirely new on-chain game mechanics and web3 game inventories. Imagine an NFT that not only represents an in-game asset but can also buy, sell, and trade assets on its own, curating a unique basket of assets.
Potential Applications of ERC-6551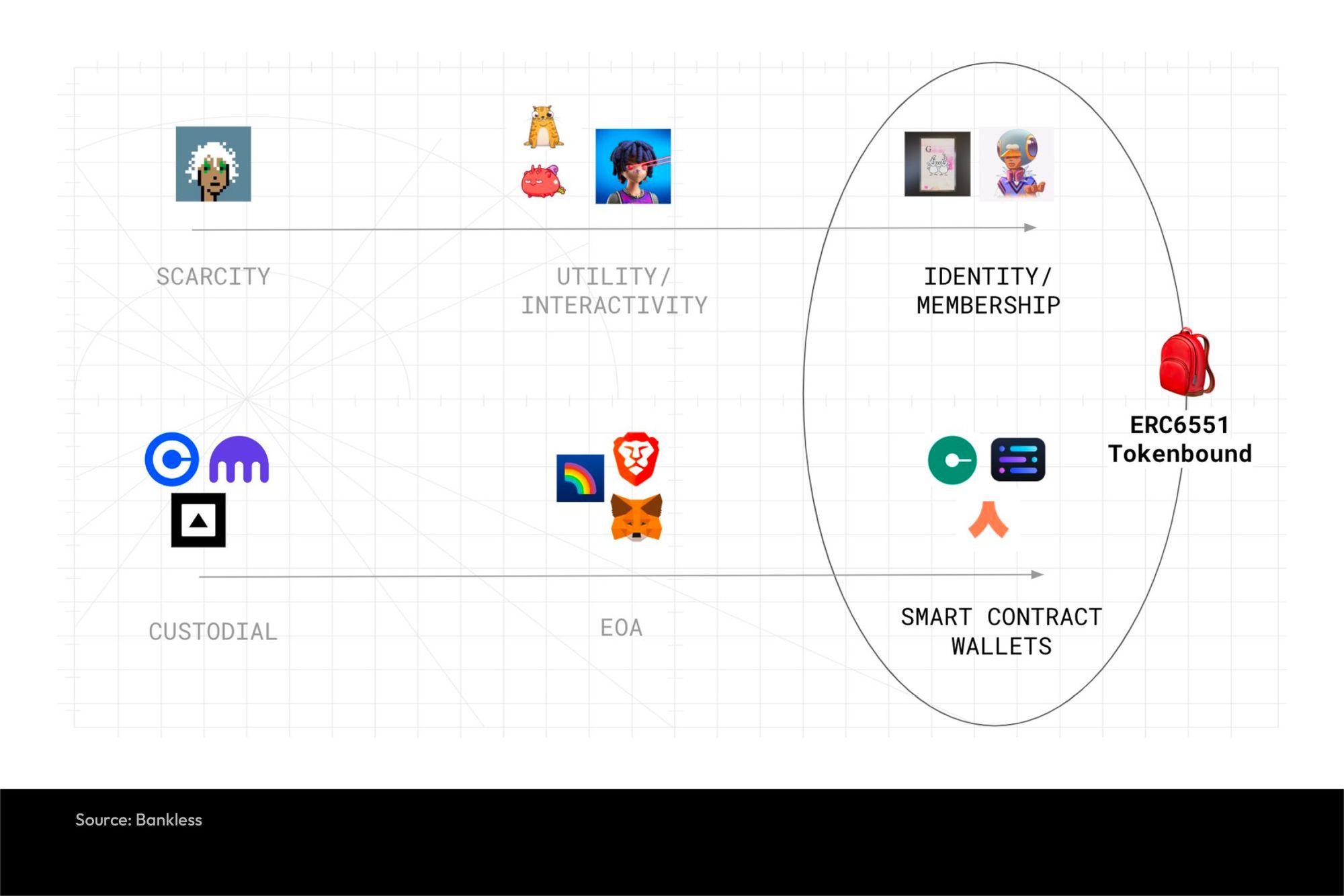 This innovation can lead to a new world of on-chain derivatives economies, whereby NFTs could hold a range of tokens and execute strategic trades based on programmed logic. These self-operating NFTs could create their own economic microcosms within the larger blockchain ecosystem. Additionally, there are also implications for loyalty programs. NFTs could store and accumulate loyalty points or tokens in their own wallets, introducing a new dimension to community engagement and incentivization.
---
Join the KuCoin Global Communities>>>