Major Upgrade of KuCoin Futures Official Website on September 22, 2022
2022/09/20 07:04:00
Ankündigungen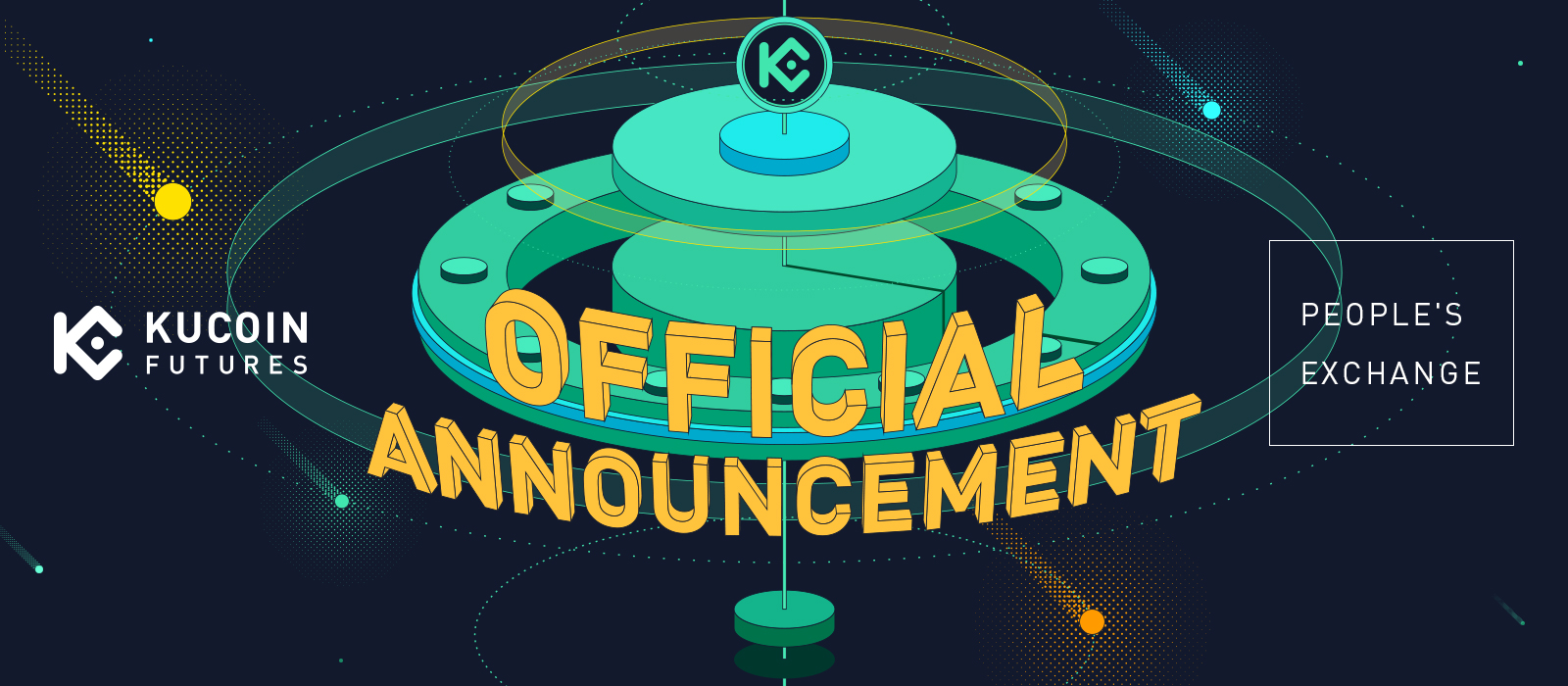 Dear KuCoin Users,
Since its establishment, KuCoin Futures has adhered to user-oriented principles and has become a widely acclaimed crypto derivatives trading platform. To further enhance the image of KuCoin Futures' official website and better serve our global users, a comprehensive upgrade of the official website will take place on September 22, 2022 (UTC). The specific changes are as follows:
1. The domain of KuCoin Futures' official website will change to www.kucoin.com/futures. The original domain will remain accessible at futures.kucoin.com for 12 months. Links to the official website of KuCoin Futures will be updated on KuCoin Futures community channels and social media.
2. The functionality of the original domain will not be affected during the upgrade. You can continue to use your current KuCoin account to access the web, app, and API portals to make trades.
3. The API documentation will remain at docs.kucoin.com/futures/, even after the domain change.
4. KuCoin Futures will continue to enrich the content of its official website, optimize and innovate system performance and stability, and further empower trading with technology. KuCoin Futures aims to create a stable, safe, and efficient crypto derivatives trading platform to provide a cutting-edge Futures trading experience to global users.
Thank you for your long-term trust and support. KuCoin Futures will always put the user first, not only by providing quality products and services but also by guaranteeing user rights and interests.
KuCoin Futures is loved by users around the world and has now become one of the top 5 crypto derivative trading platforms according to CoinMarketCap rankings. Looking to the future, we will work together with our users to create a brighter future full of infinite possibilities for the crypto industry!
Note that the upgrade will not result in the stoppage of any services. Another announcement will be issued once the upgrade is completed.
---
Risk Warning: Trading contracts is a high market risk activity that can result in large gains while also causing you to incur large losses. Past gains are not indicative of future returns. Severe price fluctuations may result in the forced liquidation of your entire margin balance. The information provided here should not be construed as financial or investment advice from KuCoin. All trading strategies are at your own discretion and risk. KuCoin is not responsible for any losses that you may incur as a result of using the contracts.
Thanks for your understanding and support!
The KuCoin Team