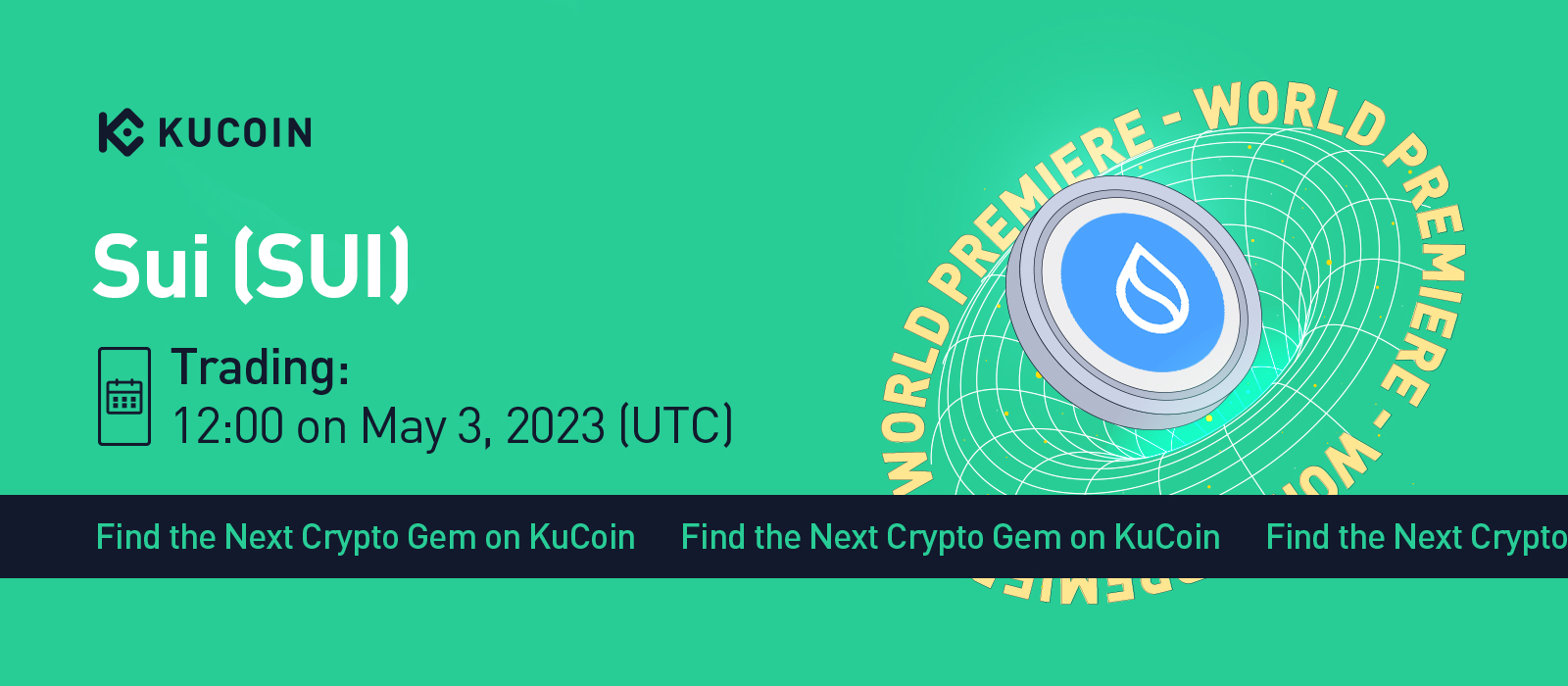 Dear KuCoin Users,
KuCoin is extremely proud to announce yet another great project coming to our trading platform. SUI will be available on KuCoin. The supported trading pair is SUI/USDT.
Please take note of the following schedule:
Deposits

: Effective Immediately (Supported Network: Sui Mainnet)

Trading: 12:00:00 PM on May 3, 2023 (UTC)
Withdrawal: 12:00:00 PM on May 3, 2023 (UTC)
Tags: Mainnet, Web3, ZK
KuCoin will then list SUI USDT-Margined Futures and Isolated Margin Trading Pair SUI/USDT when its liquidity meets the requirement. Exact date and timing will be announced once available.
What is Sui?
Sui (or Sui Network) is the first Layer 1 blockchain designed from the ground up to enable creators and developers to build experiences that cater to the next billion users in web3. Sui is horizontally scalable to support a wide range of dApp development with the unrivaled speed at a low cost. The first-of-its-kind platform brings users a general-purpose blockchain with high throughput, instant settlement speeds, rich on-chain assets, and user-friendly web3 experiences. Sui is a step-function advancement in blockchain, designed from the bottom up to meet the needs of the next billion users in crypto.
Please note: the United States and U.S. Outlying Islands are not supported for trading SUI.
Website: https://sui.io/
Twitter: https://twitter.com/SuiNetwork
Discord: https://discord.com/invite/sui
Risk Warning: Investing in cryptocurrency is akin to being a venture capital investor. The cryptocurrency market is available worldwide 24 x 7 for trading with no market close or open times. Please do your own risk assessment when deciding how to invest in cryptocurrency and blockchain technology. KuCoin attempts to screen all tokens before they come to market, however, even with the best due diligence, there are still risks when investing. KuCoin is not liable for investment gains or losses.
Regards,
The KuCoin Team
---