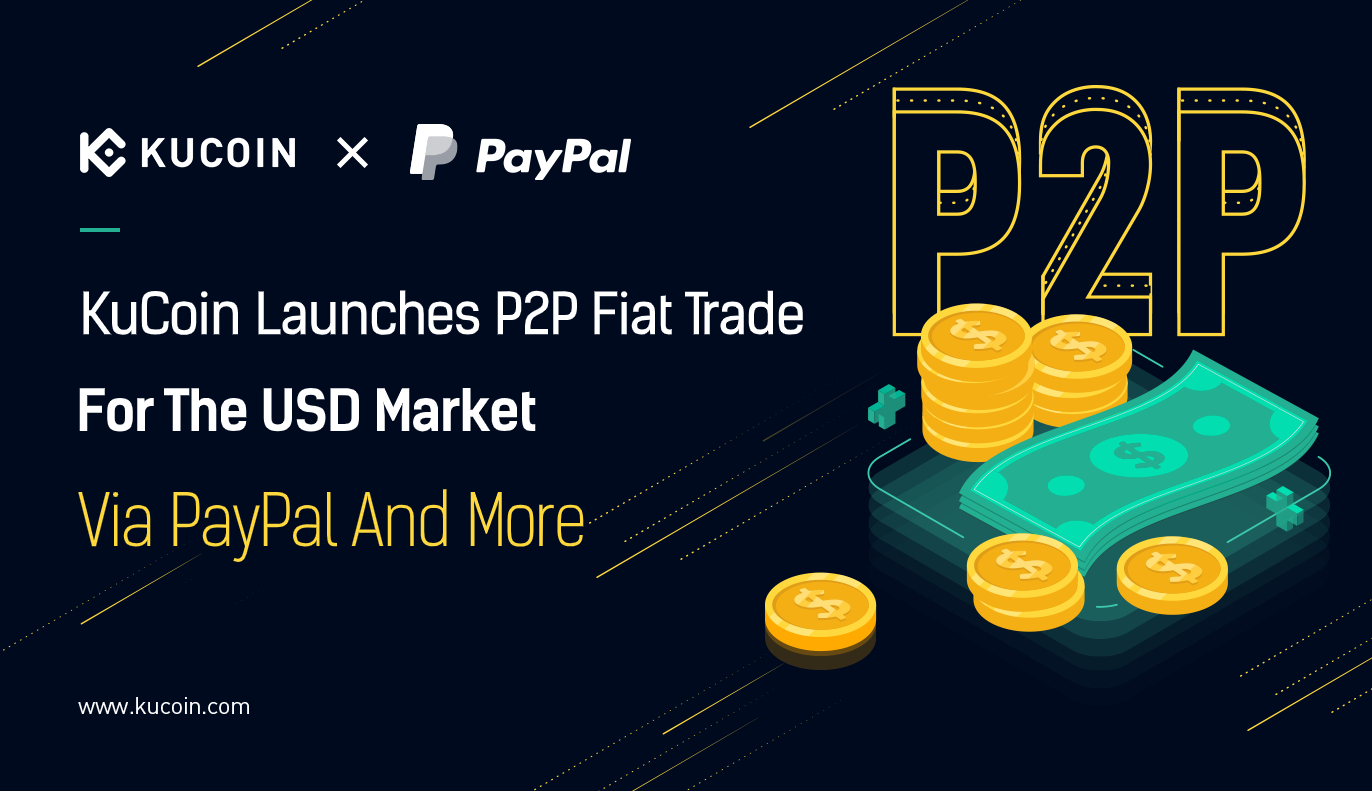 Dear KuCoin Users,
To enrich the available applications and payment methods while providing a more secure and convenient deposit service for users, KuCoin has launched the P2P Fiat Trade for the USD market via PayPal and more.
The USD/USDT, USD/BTC and USD/ETH trading pairs are now available to users on the KuCoin P2P Fiat Trade. Users will be able to purchase crypto via USD and other supported currencies on the KuCoin P2P Fiat Trade. More crypto and fiat currencies will soon be provided on the platform.
Please click here to register/ log in KuCoin Account
How to trade on the KuCoin P2P Fiat Market, click here
Find us on:
Facebook: https://www.facebook.com/KuCoinOfficial/
Twitter: https://twitter.com/KuCoinCom
Telegram: https://t.me/Kucoin_Exchange
Instagram: https://www.instagram.com/kucoinexchange/
APP Download: https://www.kucoin.com/download
Thanks for your support!
The KuCoin Team