Digitex Futures (DGTX) Gets Listed on KuCoin!
2020/07/01 10:06:23
Token Listing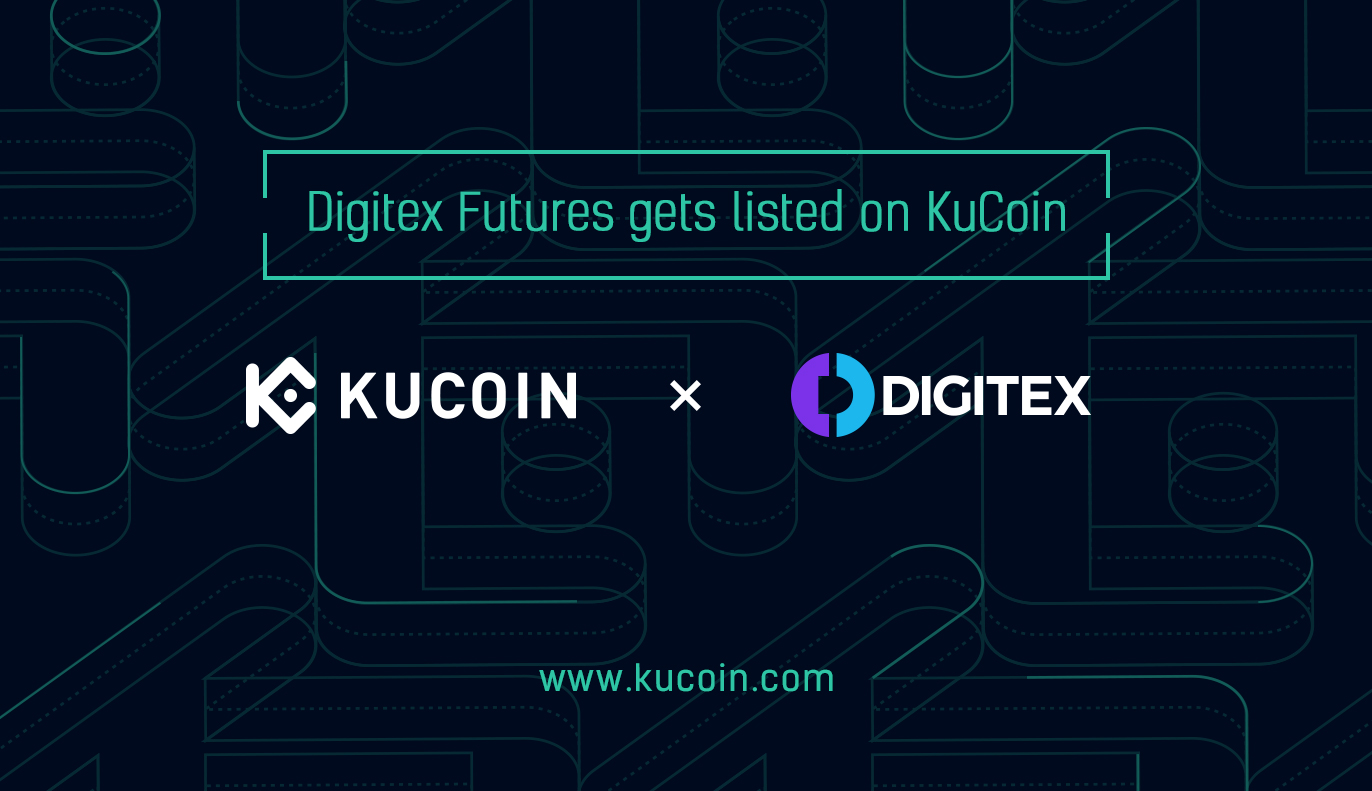 Dear KuCoin Users,
KuCoin is extremely proud to announce yet another great project coming to our trading platform. Digitex Futures (DGTX) is now available on KuCoin. Supported trading pairs include DGTX/ETH and DGTX/BTC.
Please take note of the following schedule:
Deposits Effective Immediately

Trading for DGTX/ETH: 18:00 on July 2, 2020 (UTC+8)
Trading for DGTX/BTC: 18:00 on July 3, 2020 (UTC+8)
Withdrawal: 22:00 on July 12, 2020 (UTC+8)
Project Summary
| | | | |
| --- | --- | --- | --- |
| Total Supply | 24hr Market Cap | Issue Date | Consensus Protocol |
| 1,000,000,000 | $36,647,000 USD | 2018-05-24 | erc20 |
| Circulating Supply | 24hr Volume | Issue Price | Cryptographic Algorithm |
| 812,500,000 | $1,658,029 USD | $0.01 | ethash |
* The key metric numbers are calculated as at July 1 2020; Issue Price represents the price of latest private sale price.
The Digitex Futures Exchange is a decentralized platform for trading futures contracts (also known as derivatives or options) on cryptocurrencies, commodities, and other assets. Digitex offers zero-fee transactions through it native DGTX token, which is used to bet against the future price of BTC against USD.
Official Website: https://digitexfutures.com/exchange/
Whitepaper: Click to view
Notification: Presenting a commission-free futures exchange that covers operational costs by minting its own native currency, the DGTX token, instead of charging transaction fees on trades. Increasing demand for DGTX tokens from traders who are attracted to commission-free futures markets will outweigh the inflationary cost of minting a small number of new tokens each year.
Risk Warning: Investing in cryptocurrency is akin to being a venture capital investor. The cryptocurrency market is available worldwide 24 x 7 for trading with no market close or open times. Please do your own risk assessment when deciding how to invest in cryptocurrency and blockchain technology. KuCoin attempts to screen all tokens before they come to market, however, even with the best due diligence, there are still risks when investing. KuCoin is not liable for investment gains or losses.
Regards,
The KuCoin Team