Bridge Oracle (BRG) Gets Listed on KuCoin!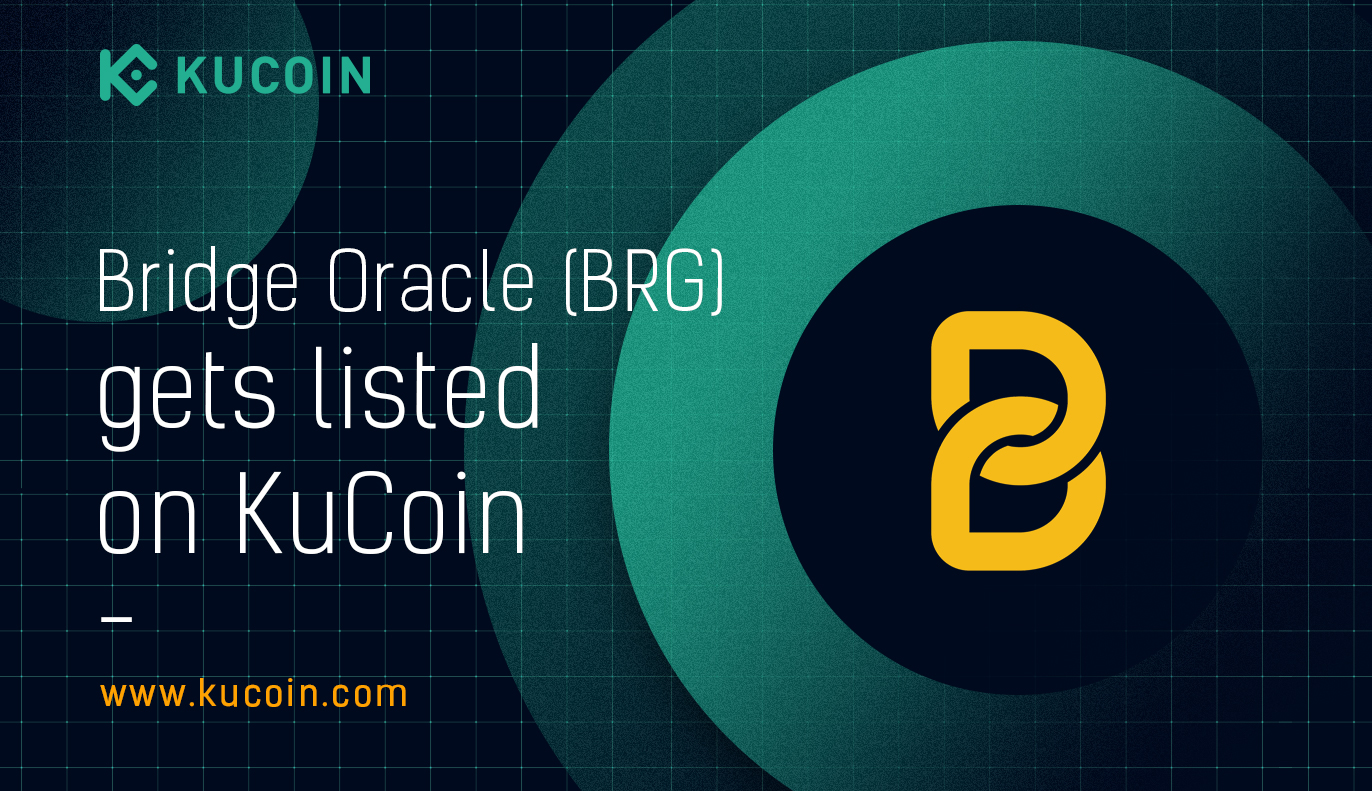 Dear KuCoin Users,
KuCoin is extremely proud to announce yet another great project coming to our trading platform. Bridge Oracle (BRG) is now available on KuCoin. Supported trading pairs are BRG/USDT and BRG/BTC.
Please take note of the following schedule:
Deposits Effective Immediately

Trading: 10:00 on February 24, 2021 (UTC)
Withdrawal: 14:00 on February 26, 2021 (UTC)
Project Summary
| | | | |
| --- | --- | --- | --- |
| Total Supply | Market Cap | Issue Date | Consensus Protocol |
| 10,000,000,000 | $602,235,809 | 2020-08-22 | - |
| Circulating Supply | 24hr Volume | Issue Price | Cryptographic Algorithm |
| 8,002,167,205 | $10,448,497 | $0.004 | - |
* The key metric numbers are calculated as at February 20, 2021
Bridge Oracle is the first ever public oracle system on TRON network which has been developed to provide the ability of accessing off-chain resources within blockchain. Using Bridge Oracle smart contract developers can infuse real-world data and create real-world connected Dapps and DAOs.
Official Website: https://bridge.link/
White paper: Click to view
Risk Warning: Investing in cryptocurrency is akin to being a venture capital investor. The cryptocurrency market is available worldwide 24 x 7 for trading with no market close or open times. Please do your own risk assessment when deciding how to invest in cryptocurrency and blockchain technology. KuCoin attempts to screen all tokens before they come to market, however, even with the best due diligence, there are still risks when investing. KuCoin is not liable for investment gains or losses.
Regards,
The KuCoin Team
---
Find The Next Crypto Gem On KuCoin!