Buy Worldcoin (WLD) on KuCoin in Four Simple Steps
Create Your Free KuCoin Account
Sign up on KuCoin with your email address/mobile phone number and country of residence, and create a strong password to secure your account.
Secure Your Account
Ensure stronger protection of your account by setting Google 2FA code, anti-phishing code, and trading password.
Verify Your Account
Add a Payment Method
Add a credit/debit card or bank account after verifying your KuCoin account.
Buy Worldcoin (WLD)
Use a variety of payment options to buy Worldcoin on KuCoin. We'll show you how.
Choose How You Want to Buy Worldcoin on KuCoin
Buying cryptocurrencies is easy and intuitive on KuCoin. Let's explore the different ways of buying Worldcoin (WLD).
1
Buy Worldcoin (WLD) with crypto on the KuCoin Spot Market
With support for 700+ digital assets, the KuCoin spot market is the most popular place to buy Worldcoin (WLD). Here's how to buy:
1. Buy stablecoins such as USDT on KuCoin using the Fast Trade service, P2P, or through third-party sellers. Alternatively, transfer your current crypto holdings from another wallet or trading platform to KuCoin. Make sure your blockchain network is correct, since depositing crypto to the wrong address may result in loss of assets.
2. Transfer your crypto to a KuCoin Trading Account. Find your desired Worldcoin (WLD) trading pairs in the KuCoin spot market. Place an order to exchange your existing crypto for Worldcoin (WLD).
Tip: KuCoin offers a variety of order types to buy Worldcoin (WLD) in the spot market, such as market orders for instant purchases and limit orders for buying crypto at a specified price. For more information about order types on KuCoin, click here.
3. As soon as your order is successfully executed, you will be able to see your available Worldcoin (WLD) in your Trading Account.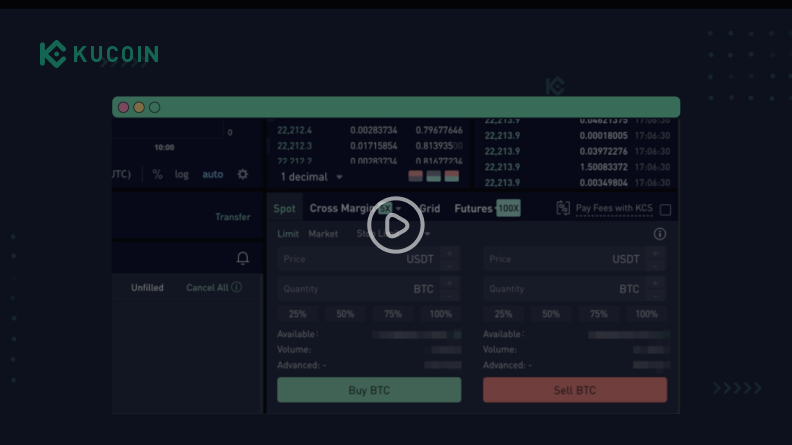 How to Buy Crypto on the Spot Market Web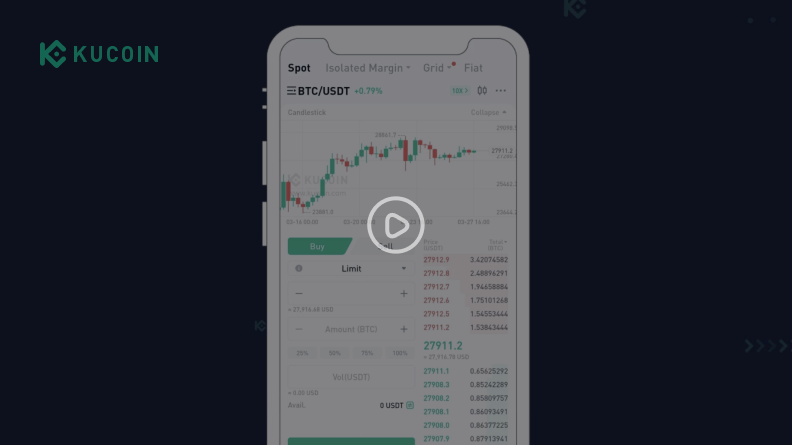 How to Buy Crypto on the Spot Market App
How to Store Worldcoin (WLD)
The best way to store Worldcoin (WLD) varies based on your needs and preferences. Review the pros and cons to find the best method of storing Worldcoin (WLD).
Store Worldcoin in Your KuCoin Account
Holding your crypto in your KuCoin account provides quick access to trading products, such as spot and futures trading, staking, lending, and more. KuCoin serves as the custodian of your crypto assets to help you avoid the hassle of securing your private keys on your own. Make sure to set up a strong password and upgrade your security settings to prevent malicious actors from accessing your funds.
Hold Your Worldcoin in Non-Custodial Wallets
"Not your keys, not your coins" is a widely recognized rule in the crypto community. If security is your top concern, you can withdraw your Worldcoin (WLD) to a non-custodial wallet. Storing Worldcoin (WLD) in a non-custodial or self-custodial wallet grants you complete control over your private keys. You can use any type of wallet, including hardware wallets, Web3 wallets, or paper wallets. Note that this option may be less convenient if you wish to trade your Worldcoin (WLD) frequently or put your assets to work. Be sure to store your private keys in a secure location as losing them may result in the permanent loss of your Worldcoin (WLD).
What Can You Do with Worldcoin (WLD) on KuCoin?
Hold
Store your Worldcoin (WLD) in your KuCoin account.
Trade
Trade Worldcoin (WLD) in the spot and futures markets.
Earn
Earn passive income by staking or lending Worldcoin (WLD).
Why Is KuCoin the Best Platform to Buy Worldcoin (WLD)?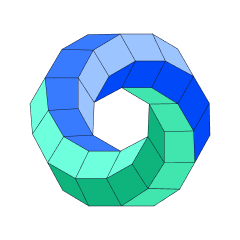 Safe and Trusted
Our regular Proof of Reserves (PoR) mechanism ensures that customer funds are backed by 1:1 real assets. KuCoin was named one of the Best Crypto Exchanges by Forbes in 2021 and selected by Ascent as the Best Crypto App in 2022.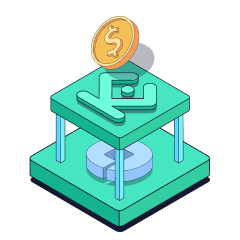 High Liquidity
Boasting a high liquidity order book for all listed cryptocurrencies, KuCoin delivers a liquid trading experience with tight spreads.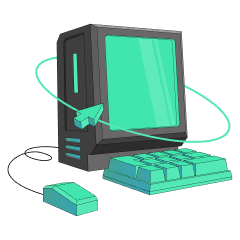 Home of Crypto Gems
KuCoin supports more than 700 cryptocurrencies and is the best place to find the next crypto gem. Buy Worldcoin and trade it against various digital assets on KuCoin.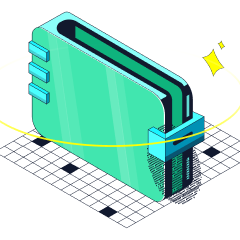 Intuitive Interface
Buying Worldcoin (WLD) on KuCoin is quick and easy, thanks to our intuitive interface and powerful technology. Obtain WLD in an instant when you buy on KuCoin.
FAQ
Is Worldcoin (WLD) a Good Investment?
The following factors could make investing in Worldcoin an interesting proposition:
Innovative Project with Real-world Potential
Worldcoin offers a unique and innovative solution in the form of the World ID, which acts as a digital passport to prove a user's real identity and differentiate between humans and AI bots online. This technology has the potential to address challenges posed by AI advancements and enhance security and privacy on the internet.
Strong Market Interest Powered by Sam Altman's Involvement
The launch of Worldcoin's WLD token has garnered significant attention and interest from investors. On its first day of trading, the token experienced substantial price spikes and experienced considerable trading volume, reflecting the market's enthusiasm for the project.
Backed by Prominent Investors
Worldcoin has received funding from reputed venture capital firms, including Andreessen Horowitz, Coinbase Ventures, and 1confirmation. This support from influential investors can add credibility to the project and signal confidence in its potential for success.
Worldcoin's Strong Growth Potential
The Worldcoin project has already attracted millions of users during its beta phase. With its official launch, Worldcoin aims to expand its eye-scanning operations to numerous cities across various countries. This ambitious scaling plan for World IDs could attract more users and increase adoption.
Versatile Use Cases For World ID
Worldcoin's World ID has the potential to serve as a foundational technology for various use cases, including in the realm of economic systems and identity verification. The project's focus on privacy-first, decentralized, and inclusive solutions could make it relevant in a world driven by AI and digital advancements.
What Is Worldcoin Price Prediction?
While it is impossible to offer a reliable WLD price prediction over any timeframe, the following factors could provide insight into the price action and volatility in the Worldcoin cryptocurrency:
Level of Adoption of World IDs
The widespread adoption of World ID and utilizing the WLD token for various purposes can create real-world utility and demand for the token. If the technology effectively combats identity fraud and experiences widespread acceptance, it may attract more users and investors.
The Worldcoin Roadmap and Future Developments
Progress in developing the Worldcoin project, especially in implementing and adopting the World ID system, could impact the Worldcoin price. Achieving significant milestones, expanding the network of Orb operators, or successfully integrating the World ID into various applications can positively affect investor perceptions.
Potential Competition For Worldcoin
The emergence of new projects with similar goals or technological advancements in the identity and privacy space could impact Worldcoin's competitive position and, consequently, the WLD price.
Overall Crypto Market Sentiment
Like most cryptocurrencies, Worldcoin's price can be influenced by market sentiment. Positive news, partnerships, or developments related to the project may increase investor confidence and demand for the token, driving the price of Worldcoin token higher.
How to Use WLD Token
The Worldcoin token has various use cases, including:
1. Voting: World ID, which relies on global proof of personhood, can be used to build a truly democratic and novel one-person, one-vote voting system.
2. Social Media: World ID and progressive proof of personhood can enhance social networks and solve several abuse problems.
3. Wealth Distribution: World ID's proof of personhood can be used to build a system to ensure aid from NGOs, non-profits, government programs, etc., is distributed equitably to recipients.
4. DeFi and Fintech: Worldcoin can be used for token airdrops, customer incentives, and in marketplaces.
5. Trade or HODL WLD: Trade Worldcoin on the KuCoin Spot Market or other supported platforms to make the most of changing crypto market conditions and volatility. Buy or sell WLD, or hold the token long-term if you believe in the potential of the Worldcoin project and World IDs. You must conduct thorough research before entering any new trade in the crypto market.
How to Get a World ID
Here's how you can create a World ID on the Worldcoin project:
1. Download the World App: The World App is the first gateway to the Worldcoin project and is available on iOS and Android devices. You can download the World App from the relevant app store.
2. Locate the nearest Worldcoin Operator: The World App will help you find the nearest Worldcoin Operator.
3. Complete the QR code scan and verification process: This involves an in-person iris scan using the 'orb,' a silver ball about the size of a bowling ball developed by Worldcoin. The orb confirms the authenticity of a person's identity.
4. Receive a unique, fully functional World ID: Once the orb verifies your identity, a unique World ID is generated for you.
Your World ID will only verify your uniqueness and confirm that you are not human and will not verify your personal identity. Once verified, you can hold your World ID on your World App (or in future wallets developed by other Worldcoin partners) and use it to seamlessly sign in to websites, mobile apps, and crypto dApps.
Verified World IDs also enable you to claim Worldcoin grants where available and earn a small, free share of digital currencies through the "Learn to earn" feature in World App.
Worldcoin (WLD) Price Analysis
Live Price
The live price of WLD is 1.53 USD, representing an increase of 52.65% in the past 7 days and 12.11% increase in the past 24 hours.
Historical Trends
The all-time high of WLD was 1.53 USD on 09-21, 2023, from which the coin is now down 0.00%.
The all-time low of WLD was 0.0002 USD, from which the coin is now up 99.99%.
How to Buy Other Crypto Assets
Disclaimer
Given the nature of the crypto market, the price of Worldcoin (WLD) is subject to high market risk and price volatility. We recommend you invest in digital assets only after you understand how they work and their associated risks. Other factors to consider when devising your crypto investment strategy include your experience level, financial situation, investment objectives, and risk tolerance. You could also consult an independent financial advisor before buying cryptocurrencies. The above information is not financial advice, and past performance is not a reliable indicator of how the market will fare in the future. The value of your investments and assets may rise or fall based on market conditions, and there is no guarantee that you will get back the amount you invest or profit from your investments. Your investment decisions are your sole responsibility, and KuCoin is not responsible for any losses you may incur when you buy crypto on its platform. We rely on third-party sources for price and other data related to the cryptocurrencies listed above, and we are not responsible for its reliability or accuracy. The information is provided to you solely for informational purposes and is not warranted by KuCoin.