Three Altcoins to Explore | Leading DeFi Tokens in Last Week's Altcoin Rally And the Revolutionary Concept of DeFi 2.0
The Bitcoin chart was green last week. Starting out at $56,460 at the beginning of the week, we are just above the $62,000 range at the end of this week. A new all-time high is within striking distance and within a 5% margin. Last week's increase was 8.26%. If Bitcoin does manage to get to a new ATH, the floodgates may have opened.
Ethereum followed suit last week. From $3.515 all the way to $3,865. A sound 8.16% increase last week and Ethereum is also within touching distance of a new all-time high. The market sentiment is very bullish now.
Alt season is still not completely in the cards. Some altcoins are doing fine, with a weekly increase between 10 to 20%. Most of the altcoins dangle between a green or red 5% zone during last week. Just a few coins go outside this zone, in either direction. The DeFi coins were doing fine, however, and were leading a positive trend during last week.
DeFi 2.0 tries to solve one of the biggest problems in DeFi 1.0, the liquidity mining. New users come in, but don't stay around. This results in liquidity providers lending their assets to protocols, and taking full advantage of the rewards. Subsequently, they leave with their assets and rewards. As a result, the protocol's liquidity is drained, and the liquidity mining program is short-lived.
The DeFi 2.0 protocol offers alternatives to this. They introduced an idea called protocol-controlled liquidity (PCV). This entails projects acquiring funds to support their financial applications, rather than tapping users' funds by enticing them with liquidity mining rewards. The two best trending DeFi 2.0 tokens last week were OlympusDAO (OHM) and Alchemix (ALCX). The ALCX token is up over 30% last week with other protocols even going up 150%.
OlympusDAO will sell its OHM token discounted in exchange for stablecoins like DAI. It does the same for its liquidity provider (LP) tokens which include OHM. This allows you to sell your OHM-DAI LP token, representing a liquidity position in a DEX like Uniswap, for OHM. By doing this, OlympusDAO owns its liquidity. Thus, leading the way over DeFi 1.0 protocols, that see their liquidity fade away when the rewards start running dry. At the same time, OlympusDAO owns 99% of the OHM-DAI liquidity, and this liquidity isn't going anywhere because it is Olympus' own liquidity. During this process, the protocol earns LP rewards with the LP tokens. This mechanism is called a bond because the discount is paid out over five days. Staking allows you to get OHM at a discount with bonds. This in turn counteracts the sell pressure as well.
Today we look at three DeFi tokens that were leading the price increase last week, Keep Network (KEEP), Proton (XPR), and Polkastarter (POLS).
Notice: KuCoin does not provide financial advice. Please do your own risk assessment when deciding how to invest in cryptocurrency and blockchain technology.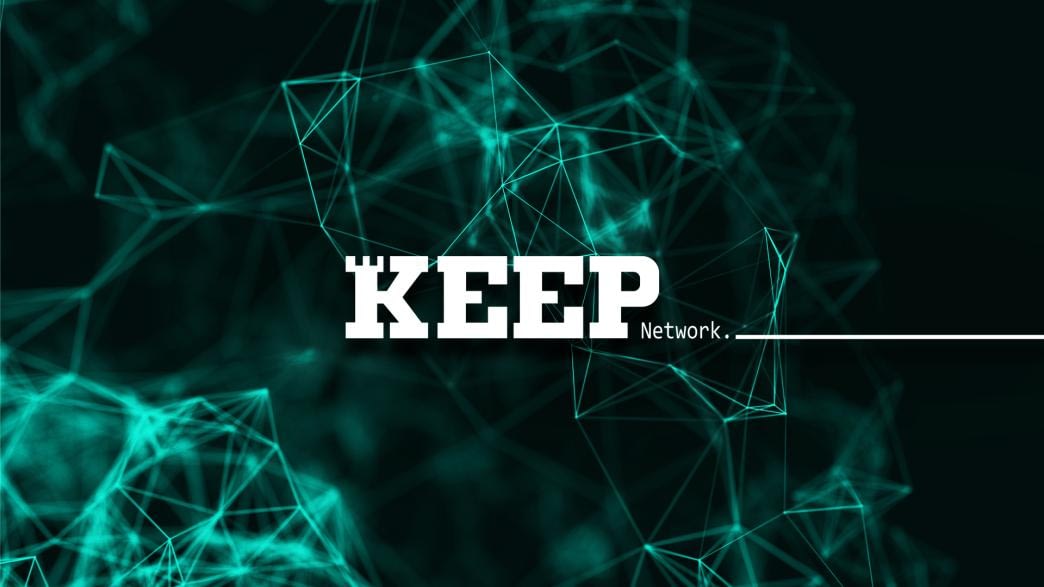 Source: securities.io
Keep Network splits private data into 'keeps', which are stored outside the blockchain. These are containers that allow smart contracts to only use certain parts of your private data, without exposing it to the public blockchain. The first application built on top of the Keep network, is tBTC, an open-source and permissionless bridge between Bitcoin and Ethereum. Last week Keep Network merged with NuCypher, pushing forward privacy by working together. This will launch the Threshold Network and tBTC v2.
KEEP is the native token of Keep Network and can be used for staking. KEEP holders can run tBTC, just like running a node. KEEP stakers are also tBTC signers, by staking both KEEP and ETH. During the last seven days, KEEP saw an increase of 110%.
Source: metalpay
Proton allows for payments blockchain, programmable money that works. Instead of code, it uses a system that humans can easily read by using @names to approve transactions. The system can handle up to 4,000 transactions per second with zero gas fees. Proton is also very ecologically friendly because it is energy efficient. It has a very low carbon footprint for blockchain transactions. Proton is about to release a wallet 2.0. This is a faster and more capable app, redesigned from the bottom up to supercharge the Proton ecosystem.
XPR, the Proton Token, serves three functions: governance of the chain, allocating network resources, and staking rewards to long-term holders. Last week XPR saw a 90% increase.
Trade XPR and 400+ other altcoins on KuCoin
Source: coinmarketcap
Polkastarter is built on the Polkadot network. Decentralized projects will be able to raise and exchange capital cheap and fast. Polkastarter allows for cross-chain swaps, powered by the Polkadot ecosystem. This in turn, provides a higher throughput for faster and cheaper transactions while staying connected to the Ethereum Network and other blockchains for liquidity. Interoperability is becoming an essential feature for new DeFi projects, and Polkastarter accommodates this. Polkastarter empowers projects to launch decentralized and interoperable token pools and auctions. It is also enabling backers secure and early access to crypto innovation. Various IDOs are scheduled on Polkastarter.
POLS is the native utility token. The token is used to pay transaction fees, for governance, and for staking. POLS has surged 40% during the last seven days.
Trade POLS and 400+ other altcoins on KuCoin
Although DeFi is still not as popular as CEX trading, its popularity keeps growing as it bridging the gap between traditional finance and the crypto world. So far, the Total Value Locked on DeFi is over $250 billion in all combined DeFi protocols. While DeFi 1.0 mainly happens on the Ethereum blockchain, DeFi 2.0 is connecting all blockchains. The innovation and popularity of DeFi 2.0 shows that the demands for decentralized trading continue to evolve, for the better. It is definitely not too late to invest in DeFi projects.
---
Sign up on KuCoin, and start trading today!
Follow us on Twitter >>> https://twitter.com/kucoincom
Join us on Telegram >>> https://t.me/Kucoin_Exchange
Download KuCoin App >>> https://www.kucoin.com/download
Also Subscribe to our Youtube Channel >>> Listen to 60s Podcast
---