KuCoin AMA With Kingdomverse (KING) — Your Gateway to Mobile Gaming Metaverse
Dear KuCoin Users,
Time: February 7, 2023, 10:00 AM - 11:37 AM (UTC)
KuCoin hosted an AMA (Ask-Me-Anything) session with the CSO of Kingdomverse, Josh Kovac, in the KuCoin Exchange Group.
Official Website: https://kingdomverse.xyz/
Whitepaper: https://kingdomverse.xyz/assets/whitepaper.pdf
Follow Kingdomverse on Telegram and Twitter.
Project Introduction
Kingdomverse is a gaming ecosystem made of multiple different casual mobile games, connected by a dynamic open-world social hub where players can interact, trade and battle one another. All mobile games within the Kingdomverse ecosystem are interconnected by tokens and NFTs that can be used across all games as well as the 3D social hub, and traded on primary and secondary marketplaces and exchanges.
Guest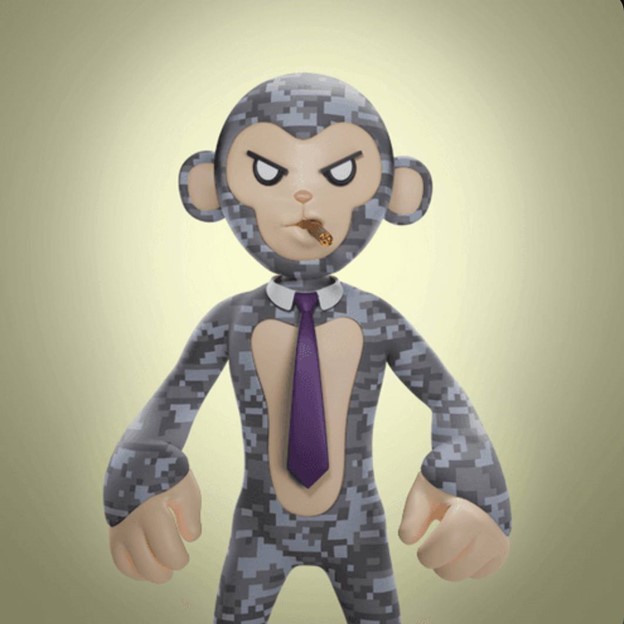 Josh Kovac — Founder Kingdomverse
Josh's background is in sustainability and law before moving onto starting a business and entrepreneurship, co-founding his first company in the realm of digital advertising. Always interested in new technologies and its practical application and how to take it to market, Josh was drawn to cryptocurrency and began trading in 2018. A believer in the transformative effects of Web3.0, Josh is currently the Chief Strategy officer of The Kingdom, committed to bringing The Kingdom to mass market through innovative branding and marketing and constantly developing the business model and overall strategy.
Q&A from KuCoin
Q: What is Kingdomverse?
Josh: In a nutshell, Kingdomverse is a Play-to-Own (P2O) mobile gaming metaverse made of multiple different casual mobile games, connected by a dynamic, open-world social hub where players can interact, trade and battle one another. All mobile games within the Kingdomverse ecosystem are interconnected by tokens and NFTs that can be used across all games and the 3D social hub, traded on primary and secondary marketplaces and exchanges. The cornerstone of the ecosystem is the $KING token, which is used for all transactions in the ecosystem, including building your Kingdoms in the metaverse!
Even though the games we develop and launch will be vastly different from one another, including gameplay, mechanics, storyline, and more, game items, assets, and, most importantly, KING tokens will be able to be deployed in every one of them in the entire ecosystem. This way, users will always have new and exciting opportunities to use their assets and $KING to generate more returns and rewards over a long and sustainable life cycle!
Q: What is Defend the Kingdom (DTK)?
Josh: Our first game, Defend the Kingdom, is a casual tower defense game where players can battle each other or team up to win rewards. Gameplay revolves around PvP and Co-op games, where players will assemble their team of heroes (which are NFTs!) to battle against waves of enemies. Whoever fails to do so first loses, and the winner will earn rewards such as a KING token, in-game items, and more! So far, the game is still in Open Beta, but we have already thrown multiple tournaments, and the results have been great! We have 12.4k total users, our average daily users are around 2,5k, our D1 retention rates are 71.4%, and D7 is 44%!
It's also important to know that DTK and all the following games are free to play and are available to download and play on the App store and google play! Moreover, this will not be just tower defense, but the other genres of games we plan to release are chosen for a reason! We focus on games that are highly addictive and easy to play. So that we bring in the most users, which translates to more value for the $KING token and our userbase!
Q: Why are you doing a gamefi project?
Josh: We originally started as a pure NFT project. Our collections were popular, and the project was taking off, but we never wanted to limit ourselves in a space as expansive as Web 3.0 and wanted to push the limits of what we could do. With GameFi being such an exciting space, coupled with our team having extensive background and experience in developing games, we wanted to move into the space and combine NFTs, tokens, GameFi, and DeFi in one ecosystem where our users can experience the best Web 3.0 has to offer. Looking at the state of GameFi when we started, we realized many projects had subpar mechanics and tokenomics and just wanted to boost their user base and token price to sell at the top and leave their community high and dry. That's why we wanted to create a Play to Own ecosystem, as we envision it as the future of Web 3.0 gaming. P2O priority is good, fun, entertaining gameplay that draws players in. Meanwhile, users also have the option to retain the financial value of their time and effort through NFT ownership. From that concept, Kingdomverse was born!
Our team is a mix of mobile gaming veterans and Web 3.0 builders. We have a combined experience of 45+ years in mobile gaming and a decade in Web 3.0. We have always had a keen passion for blockchain, crypto, NFTs, and gaming. We came together to build an ecosystem that puts user value at its forefront and a sustainable project that provides this value to its users in the long term.
Q: How is Kingdomverse different from other gamefi projects that are on the market?
Josh: For starters, we differ from other projects by choosing P2O instead of P2E. This is because we prioritize good, fun, entertaining gameplay that draws players in. Meanwhile, users also have the option to retain the financial value of their time and effort through NFT ownership and playing the games. This way, we can grow stably and sustainably while providing fun games and assets that hold their value and increase it over time!
Unlike most other projects, Kingdomverse is a multi-game/ metaverse project. We plan for a long project cycle and continuous engagement with how we develop and launch multiple games and the metaverse. With our sustainable tokenomics, we will avoid the pitfalls of previous P2E projects that have seen volatile token prices and pump-and-dump schemes that leave dedicated communities worse off. Furthermore, Kingdomverse emphasizes customizability and social interaction, allowing players to build their characters and interact with one another. Players will continuously interact with new content and fresh games; there will always be something new in Kingdomverse for players to explore. With a constant pipeline of new games and content, players will be incentivized to stay longer in our ecosystem, and the opportunities for them to reinvest/stake or redeploy their KING token or other assets they have earned. For users, we will always seek to provide continuous opportunities for new experiences and greater returns!
Q: What is the importance of KING tokens in the ecosystem?
Josh: KING is the lifeblood of our ecosystem. Whether it is transactions, buying or selling, or upgrading your heroes and characters, all will require KING. As our native token, players will need $KING to explore and enjoy Kingdomverse to the fullest extent fully!
Some of the utilities of KING include purchasing spellbooks in our first game, Defend The Kingdom, purchasing rare and limited edition items, our marketplace currency, and for future staking! Furthermore, in all our future games and the mobile gaming metaverse, $KING will be the operating currency. That way, our users and $KING holders will always have new content to interact with and opportunities to deploy KING. KING also functions as the gateway to the wider mobile gaming metaverse; for players and future game studio partners wishing to join the Kingdomverse ecosystem! Additionally, as the ecosystem grows and more games are released, whether in-house or with partner studios, the chances to use $KING will increase. As the user base increases, so will the demand and scarcity of $KING as it gets distributed further, keeping its price stable and growing sustainably!
Kingdomverse will always seek to explore and implement how we can provide continuous opportunities for new experiences and greater returns for our community!
Q: What's next for Kingdomverse?
Josh: As we can finally proudly announce, our focus has been listening to KuCoin on Feb 9th! We were so excited to tell everyone this news, and now we are finally here! For the remainder of Q1, we will be launching the full Open Beta of Defend The Kingdom and hosting more tournaments with great cash/token prizes to be announced. Beyond that, we are already in development for our second game title, intending to launch later this year. We are also developing our metaverse, intending to launch in 2024 as our full ecosystem goes online! Throughout the year, we will also be announcing more utilities of $KING and our in-game and cross-game NFTs! We want to establish a sustainable, long-term ecosystem that puts players first. So we have development plans from token listing to 2024 and beyond, which still need to include upcoming tournaments and exciting events to be announced soon!
Free-Ask from KuCoin Community
Q: Are you a global or a local project?
Josh: We are an Asian-based project and have been building games and Web 3.0 projects in the East and South-East Asian regions predominately. However, that in no way limits our growth, and we have large communities in South Asia, Europe, and North and South America. Look at the breakdown of our previous tournament and user demographics to see we are an international project! As to why we choose Kingdomverse, our experience building games and crypto products allows us to focus on addictive and easy-to-play games that provide real and growing value to players rather than being fixated on earning mechanics and neglecting the gaming aspect. Additionally, we can use P2O rather than P2E to manage our growth and price to provide long-term value. Finally, our multi-game design allows us to provide consistent and fresh content for our community to interact with rather than being static and one-off.
Q: Kingdomverse wants to create a dynamic mobile game ecosystem for the masses, emphasizing digital ownership. Referencing digital ownership, what is meant by this, and how does it happen? Also, can your highly attractive characters be converted to NFts?
Josh: We don't want players to spend their time, resources, and energy on our games and walk away with very little. So when you play our games, the assets you earn are NFTs and tokens, so you have a stake in the ecosystem. That's what we mean by digital ownership: you, as a player, can keep what you earn in the game and retain financial value from it. And all it takes is playing the game. As for our characters, yes, they will be NFTs!
Q: What are the benefits of holding your token as a long-term investment? Can you tell us the motivation and benefits for investors to keep your KING token in the long run?
Josh: The goal of the ecosystem is to have a long life cycle and sustainable growth rather than the outdated P2E models we have seen in the past. As you hold $KING, more games/features/utilities/metaverse will be released, giving you more opportunity to use it. Unlike traditional models, where your only option is to sell/convert away, and that's that. Additionally, using $KING and NFTs on your in-game characters/lands will generate more rewards and yield (tokens and NFTs both) in turn, therefore incentivizing our players to redeploy their assets and tokens in the ecosystem to earn more compared to selling off immediately.
Q: Given the structure of the Kingdomverse ecosystem, I noticed that it could be ecosystem-based, developed and launched traditionally and centrally like some other mobile game, but then why didn't they do it and decide to implement blockchain technology and all the Web3 environment?
Josh: While it seems straightforward, balancing games with crypto-earning mechanics can be challenging. We have seen this during the P2E heyday when projects would have poor gameplay or unsustainable earning mechanics and would eventually die off once the price crashed. However, our team at Kingdomverse has experience in gaming and crypto and knows how to find the right balance for the key phrase: Sustainable long-term value while creating genuinely fun games.
Q: Is your platform suitable for Crypto beginners? Or does it only appeal to professional users?
Josh: One of our goals is to onboard Web2.0 gamers to our ecosystem and convert them to Web3.0 savvy users. Traditional gamers are the bulk of gamers; to bring them into our community, we must make the entry smooth. To that end, playing our games will be very simple. Just download it from the App Store and Play Store. Newcomers can easily start playing, and all assets will be earned and stored safely. When they do decide to interact with these assets and tokens, it is remarkably easy to do so. We have guides for opening wallets, interacting with marketplaces, and more—our community mods to help if any issues arise. Our mechanics are simple and easy to use, and there will always be help when needed.
Q: In the past year, there was just a boom in P2E games, but the main problem of each project, as the practice has shown, is the game economy. So, as the first Play-to-Own (P2O) game platform, how do you plan to keep the in-game economy stable and prevent token speculation?
Josh: As you said, P2E's major issue was the game economy. P2O circumvents many of those issues by design, incentivizing users to reinvest/redeploy rather than dump immediately, which can cause those wild price swings. Furthermore, we will introduce burning/halving mechanisms that we will implement to protect our holders and aim to create a sustainable and long-lasting ecosystem.
Q: Can you discuss any partnerships or collaborations that $KING has established in the industry?
Josh: We have a wide range of partners, from Web 3.0 platforms such as Fractal; Web 2.0 platforms such as QooApp and GGWP; Guilds such as YGG J, YGG SEA, Sakura, Guild QB; IP collaborations with Gensokishi and Kadokawa; NFT collab with Monkey Kingdom and building on chains such as IMX and Oasys. We plan to partner with many more legitimate and trusted players in the space!
KuCoin Post AMA Activity — Kingdomverse (KING)
🎁 Participate on the Kingdomverse AMA quiz now for a chance to win $10 in KING!

The form will remain open for five days from publishing this AMA recap.
Giveaway Section
KuCoin and Kingdomverse have prepared a total of $2,000 in KING to give away to AMA participants.
1. Pre-AMA activity: $400 in KING
2. Free-ask section: $50 in KING
3. Flash mini-game: $400 in KING
4. Post-AMA quiz: $1,150 KING
. . .
If you haven't got a KuCoin account yet, you can sign up here!
Follow us on Twitter, Telegram, Facebook, Instagram, and Reddit.