Tutorial for Participating in the Token Sale of Spotlight Projects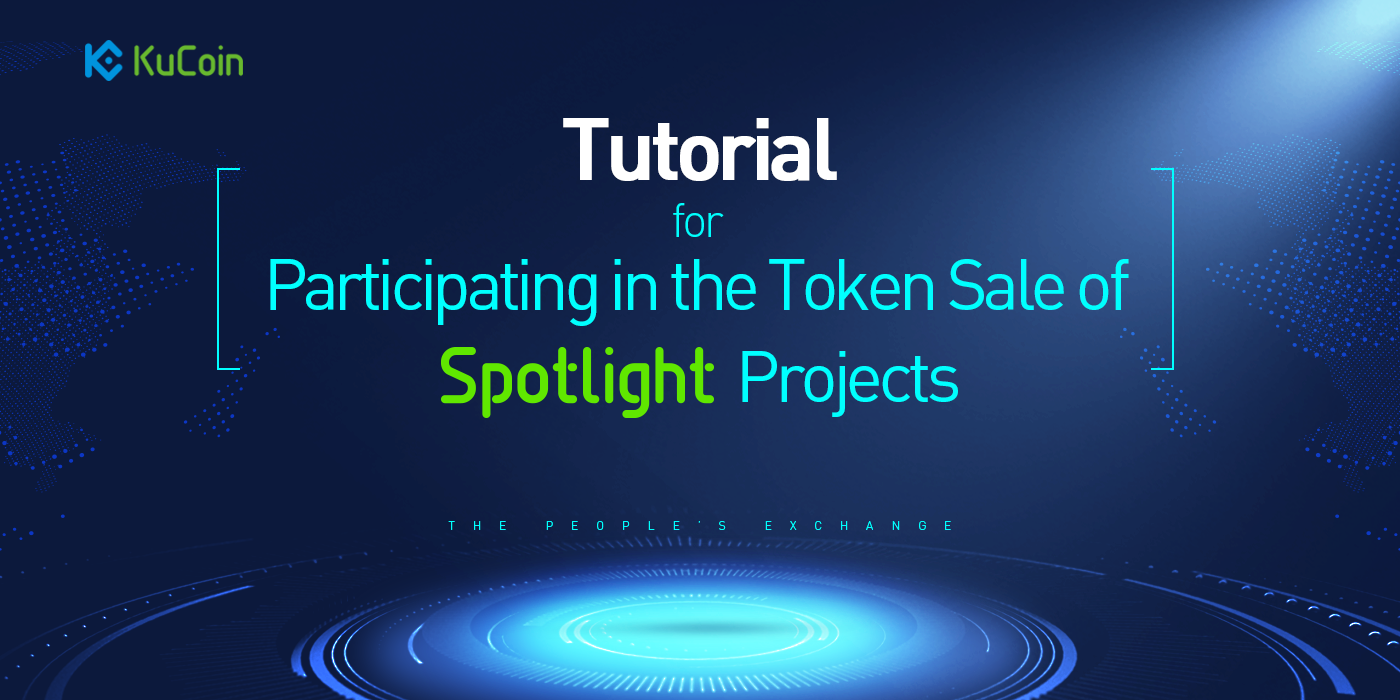 KuCoin Spotlight has already launched. You can reach the Spotlight page by clicking the 'Spotlight' tab on KuCoin's official webpage.
To participate in the Token Sale, users need to log in to their KuCoin account. Then, ensure their KuCoin account meets the following purchase criteria:
1. KYC verification
If you would like to participate in the Token Sale of Spotlight projects, you will be required to complete identity verification (KYC).
2. Trading Password
To ensure account security, all users are required to set up a trading password.
3. Countries/Areas Supported
The following countries/areas are not supported and cannot make purchases:
Afghanistan, Albania, Belarus, Bosnia & Herzegovina, Botswana, Burundi, Canada, Central African Republic, China, Cote d'ivoire, Cuba, Democratic Republic of the Congo, Eritrea, Ethiopia, Ghana, Guinea, Guinea-Bissau, Iran, Iraq, Japan, Lebanon, Liberia, Libya, Myanmar (Burma), New Zealand, Nicaragua, North Korea, Pakistan, Republic of Macedonia (FYROM), Republic of the Congo, Serbia, Somalia, South Sudan, Sri Lanka, Sudan, Suriname, Syria, Thailand, The Bahamas, Trinidad & Tobago, Tunisia, Uganda, Ukraine, United States of America (USA), Venezuela, Yemen, Zimbabwe
4.Purchase Agreement
To participate in the Token Sale, users need to sign the purchase agreement. Please read the terms and conditions carefully. If you accept the agreement, please click 'confirm'.
5. Sufficient KuCoin Shares (KCS) in Trading Account
For purchases, only KCS is supported as a payment method. We recommend that you purchase KCS in advance to ensure that you have sufficient funds in your trading account (not Main Account).
All the above steps can be completed on the Spotlight page before the start time of the Token Sale.
Tutorial for making a purchase on the KuCoin Spotlight Page
Once the criteria have been completed, 'Coming Soon' will be displayed. Otherwise, it will display "Unable to proceed the purchase, please complete the following criteria".
When the activity has started, you will be able to choose the purchase amount and click 'Purchase Now' to participate in the token sale.
To confirm the purchase, you will need to input your trading password. Please kindly check the amount and total price before clicking 'Purchase Now'.
If your order proceeds successfully, there will be a message confirming your purchase.
You will be able to check your purchase history by visiting 'Purchase History' in the upper right area of the website.