Introducing Verasity (VRA) on KuCoin Selection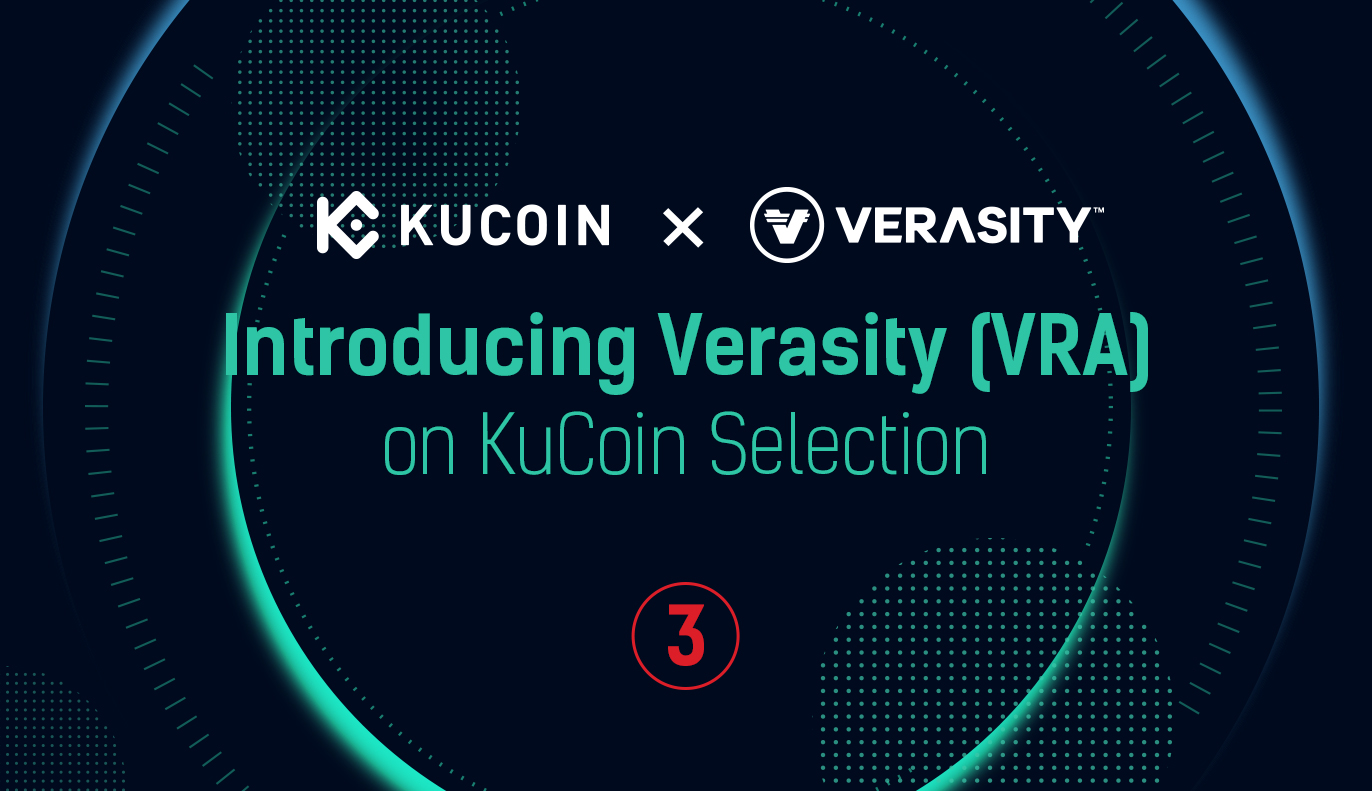 Dear KuCoin Users,
To satisfy the project recommendation requirements of the community users as well as promote and enrich the construction of the project ecosystem on KuCoin, the KuCoin Selection program has been launched to provide a better service for users.
KuCoin has selected Verasity (VRA) as the third project for this program. The program details are as follows:
Users may deposit the recommended token to KuCoin in the specified time period. If both the token amount and the number of people depositing the token reach the required amount within this period, KuCoin will announce the trading opening date separately.

Rules of the Program:
The specified time period: From 18:00 on 20/12/2019 to 18:00 on 26/12/2019

(UTC+8)

Token Name: Verasity (VRA)

Required Number of Deposit Users: 500

Required Amount of Total Tokens Deposited (all users): 100,000,000 VRA

Minimum Deposit Amount of Each Deposit: 20,000 VRA
Special Offers:
During this period all qualified users will get daily revenue after they have deposited VRA on KuCoin. VRA revenue during these 6 days will be calculated at 24% per year.

Calculation and distribution will occur up to 3 days after the event ends.
Verasity (VRA) Project Summary
Verasity is a leading company providing rewarded video player technology to major publishers across the globe. The patent-pending video player enables tokenized rewards (VRA) as well as loyalty schemes within a video player wallet. The unique technology is already available to more than 2 million video publishers with 550 million users and 110 billion monthly views bringing engagement and revenues back to publishers' sites. Verasity's attention-based model creates a thriving VRA token economy between viewers, video publishers and advertisers.
Website: https://verasity.io/
Whitepaper: https://verasity.io/documents/verasity_whitepaper_eng.pdf
Note:
If the number of users and deposit amount meets the relevant requirements, KuCoin will announce the trading opening date and time separately.

If both criteria have not been met, we will postpone the listing and announce the follow-up operations.

VRA deposits are made via the blockchain.
Risk warning: Cryptocurrency investment is a high-risk investment channel. Investors should be sensible in their participation and be aware of investment risks. KuCoin is not liable for users' investment gains or losses. The information we provide is for users to conduct their own research. It is not investment advice. KuCoin reserves the right of final interpretation of the campaign.
Thanks for your support
The KuCoin Team