An Exchange That Provides Liquidity with Staked Crypto
2020/03/31 12:18:29
Announcements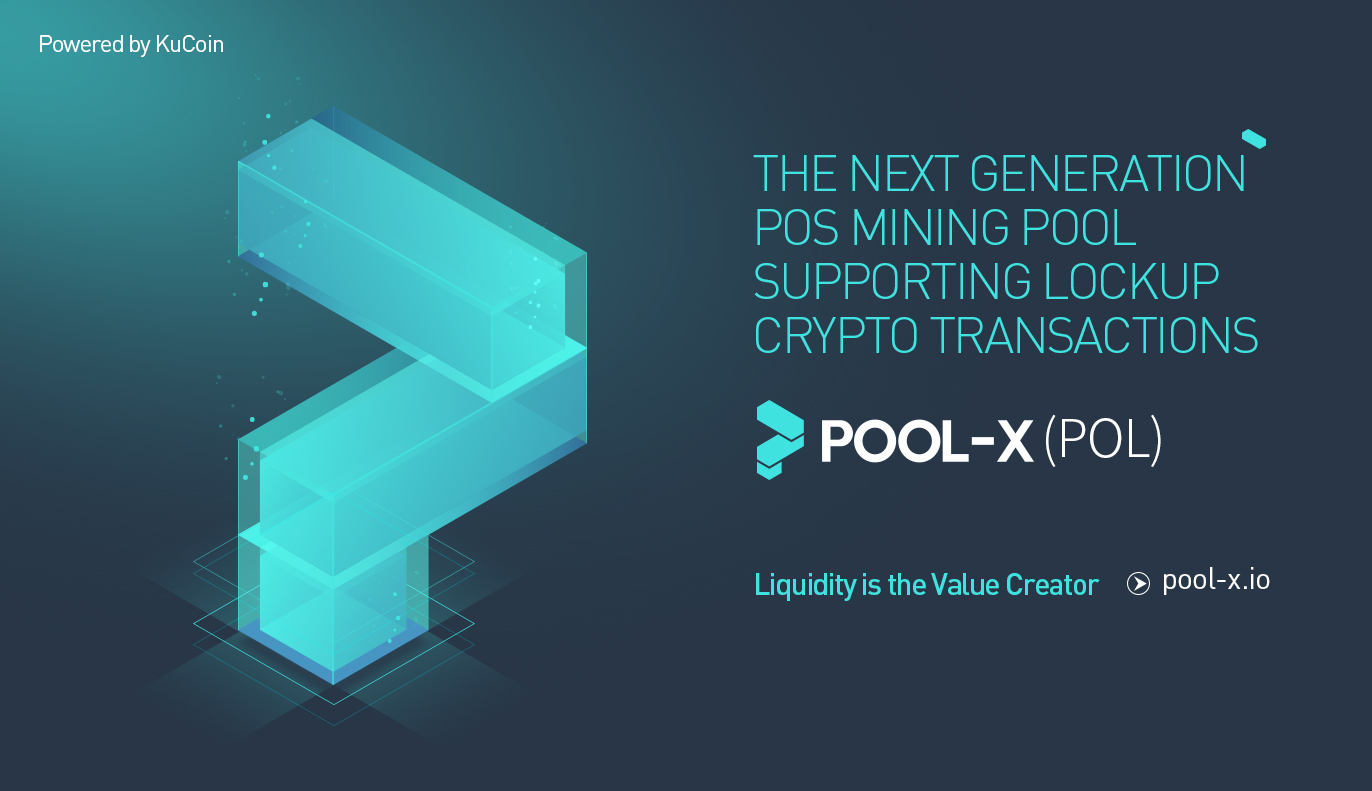 Dear KuCoin Users,
We are thrilled to announce the official launch of Pool-X's trial version.
As an independent subsidiary incubated by KuCoin, Pool-X is the next generation PoS exchange. By supporting lockup-crypto transactions, it aims to stimulate the future development of the PoS ecosystem. Services offered by Pool-X include, but are not limited to liquidity trading market, node integration, and operational solutions.
POL (Proof Of Liquidity) serves the role of credits for Pool-X, helping to record the flow of liquidity certificates and working as the payment method for liquidity bids. Ultimately, POL was created to cope with the inadequate liquidity of staked crypto assets. Due to their nature, zero reservations of POL are to be provided to the team or any individual upfront.
Pool-X Official Website: http://pool-x.io
Please feel free to join the Pool-X communities!
All global users are welcome to join our communities to help stimulate the development of high-quality projects and serve both the PoS market and the industry as a whole. Your feedback is valuable to us as it helps us to provide high-quality services based on user and industry demands. The full launch of the Pool-X platform will take place in the near future. Please stay tuned to our future announcements!
Pool-X Official Channels
Pool-X Telegram: https://t.me/PoolXOfficial
Pool-X Twitter: https://twitter.com/pool_x_official
Pool-X Reddit: https://www.reddit.com/r/poolx/
Pool-X Weibo: https://weibo.com/poolx
Pool-X WeChat Group: Please add 'PoolX02'
Pool-X Customer Support: [email protected]
Thanks for your support!
The Pool-X Team