New KuCoin Futures Paper Trading API Notice on June 24, 2022
2022/06/24 10:21:21
Annunci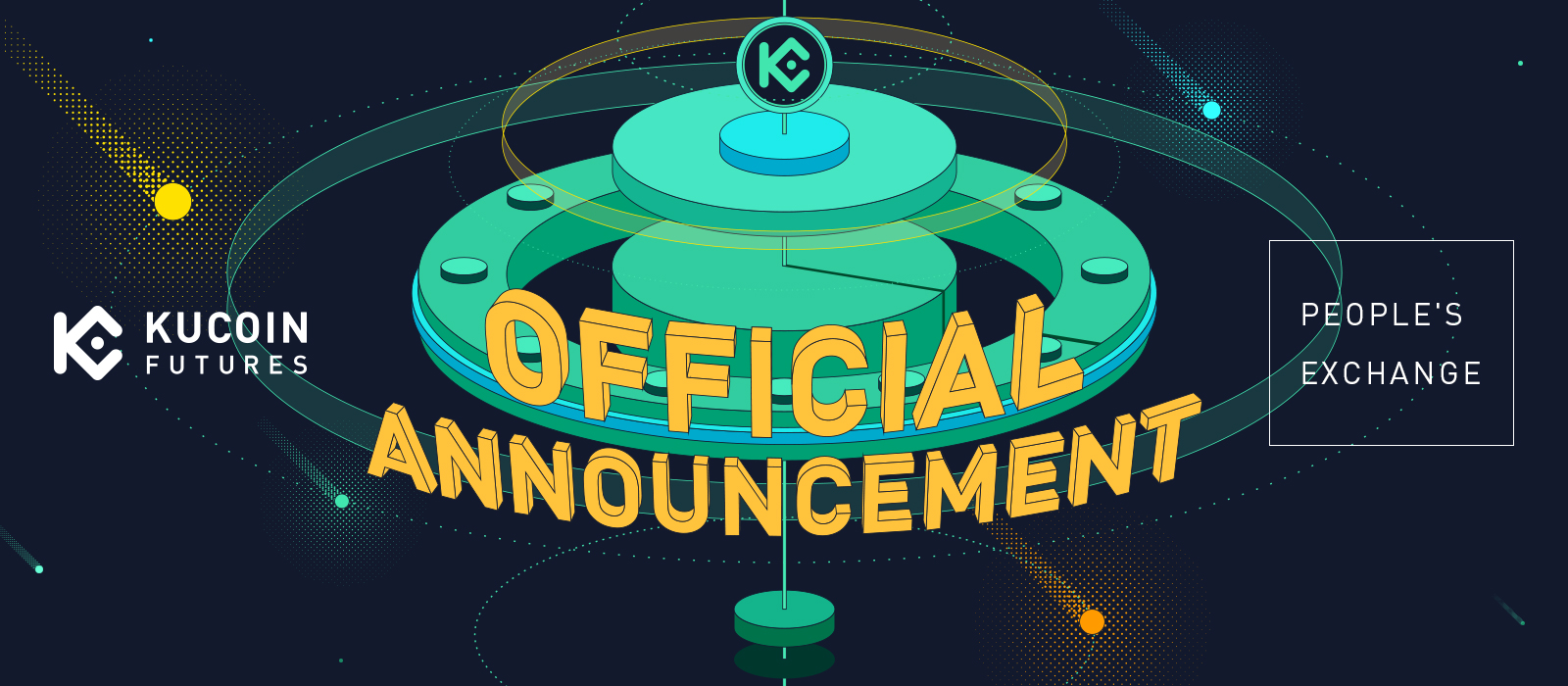 Dear KuCoin users,
In order to further enhance API security and the user experience, KuCoin Futures has released new API documentation at 10:00:00 (UTC) on May 31, 2022. The new APIs will be available from 10:30:00 (UTC) on June 24, 2022 in the KuCoin Futures Paper Trading test environment. Traders can visit the futures paper trading page for more information: https://www.kucoin.com/futures/trade/.
Paper Trading Introduction: namely the Futures Beta Trading, which includes:
1. Enhanced performance and a trading experience like no other.
2. Using the exact same configurations used in our actual production environment.
3. Incorporating our full set of comprehensive online trading data.
4. Providing an upgraded environment and user experience that is identical to that of actual online trading.
Notes:
1. The new APIs currently only work with the KuCoin Futures Paper Trading test environment. They will not work with the online production environment. For details about the new APIs, refer to the "KuCoin Futures API Update Notice." The domain name of the new APIs has also been updated, and traders can visit to engage paper trading.
The URL of New APIs: https://api-v2-futures.kucoin.com
2. Users can also still use the old https://api-futures.kucoin.com URL to visit the official site and engage in real trades.
3. The above two API URLs will be redirected to the new production environment after the official launch of KuCoin Futures New System.
4. Paper trading and real trading can be conducted simultaneously without any conflict. Users can use both systems at the same time. Real online trading data will not be affected in any way.
5. KuCoin Futures Paper Trading currently does not support fund transfer. When the new futures system is officially released, fund transfers will be supported. Specific release dates will be announced shorty.
6. The symbol of the BTC trading pair will be updated from XBT to BTC for the USDT-margined and Coin-margined BTC perpetual contracts as well as the BTC quarterly delivery contracts. For example, the symbol/contract name of BTC Perpetual/USDT will be changed from XBTUSDTM to BTCUSDTM.
7. For more information about this upgrade, refer to the "KuCoin Futures Paper Trading Upgrade Launch Notice."
If you have any questions, please email us at [email protected].
Risk Warning: Trading contracts is a high market risk activity that can result in large gains while also causing you to incur large losses. Past gains are not indicative of future returns. Severe price fluctuations may result in the forced liquidation of your entire margin balance. The information provided here should not be construed as financial or investment advice from KuCoin. All trading strategies are at your own discretion and risk. KuCoin is not responsible for any losses that you may incur as a result of using the contracts.
---
Thanks for your understanding and support!
The KuCoin Team