KuCoin Will Support the Origin Dollar Governance (OGV) Airdrop Program for Origin Protocol (OGN) Holders
2022/06/24 13:17:09
Annunci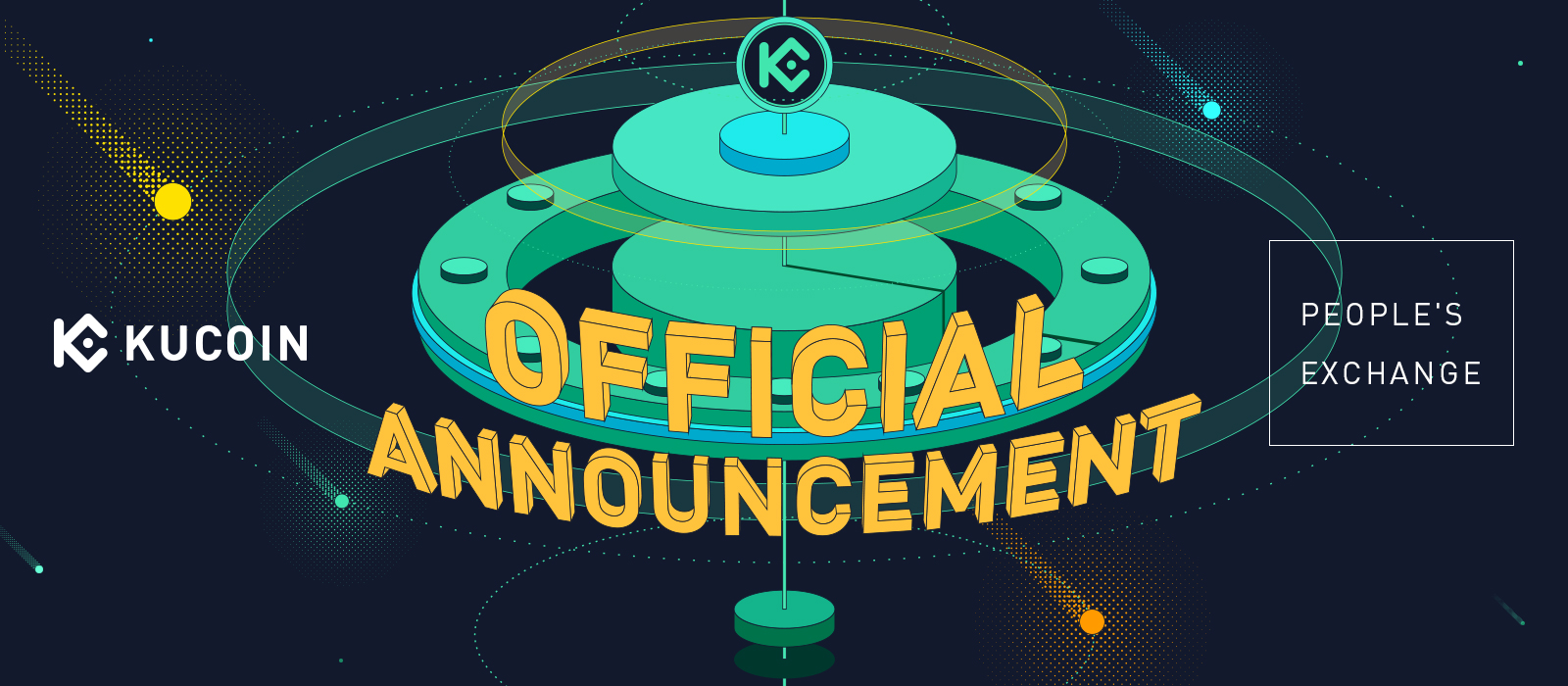 Dear KuCoin Users,
KuCoin will support the Origin Dollar Governance (OGV) Airdrop Program for Origin Protocol (OGN) holders.
The arrangements are as follows:
The final snapshot time will be determined by the OGN team and take place between 00:00 on July 5, 2022 (UTC) and 23:59 on July 12, 2022 (UTC).

KuCoin Trading Bot will suspend OGN/USDT at 10:00:00 on July 4, 2022 (UTC), including Spot Grid, Infinity Grid, DCA, and Smart Rebalance.

KuCoin will take a snapshot of OGN tokens held by users at the exact snapshot time set by the OGN team.

KuCoin will distribute OGV tokens to eligible users at a ratio of 1 OGN = 1 OGV.
Please note:
Minimum holding for eligibility: 4 OGN

OGN tokens that were pending deposit or withdrawal at the time of the snapshot will not count towards your OGN balance.

The snapshot will include OGN balances in Spot accounts (Main Account + Trading Account+ Net balances in Margin Account).

OGN borrowed from Margin will not be included in the airdrop snapshot.

KuCoin will distribute the OGV tokens after the project has completed the OGV airdrop to exchanges.

The Sub Accounts and Master Account will be treated as the same account.

We strongly suggest you deposit your Origin Protocol (OGN) tokens into KuCoin as we will airdrop the token for you automatically.

Related follow-ups to this subject will be announced separately.
For further information, please refer to:
Hello OGV! Details on the Upcoming Airdrop for OGN Holders
Tokenomics, Retroactive Rewards, and Prelaunch Liquidity Mining Campaign for OGV
Thanks for your support!
The KuCoin Team
---
Find The Next Crypto Gem On KuCoin!