Flare Network (FLR) Gets Listed on KuCoin! World Premiere!
2023/01/09 05:59:35
Inclusión de tókenes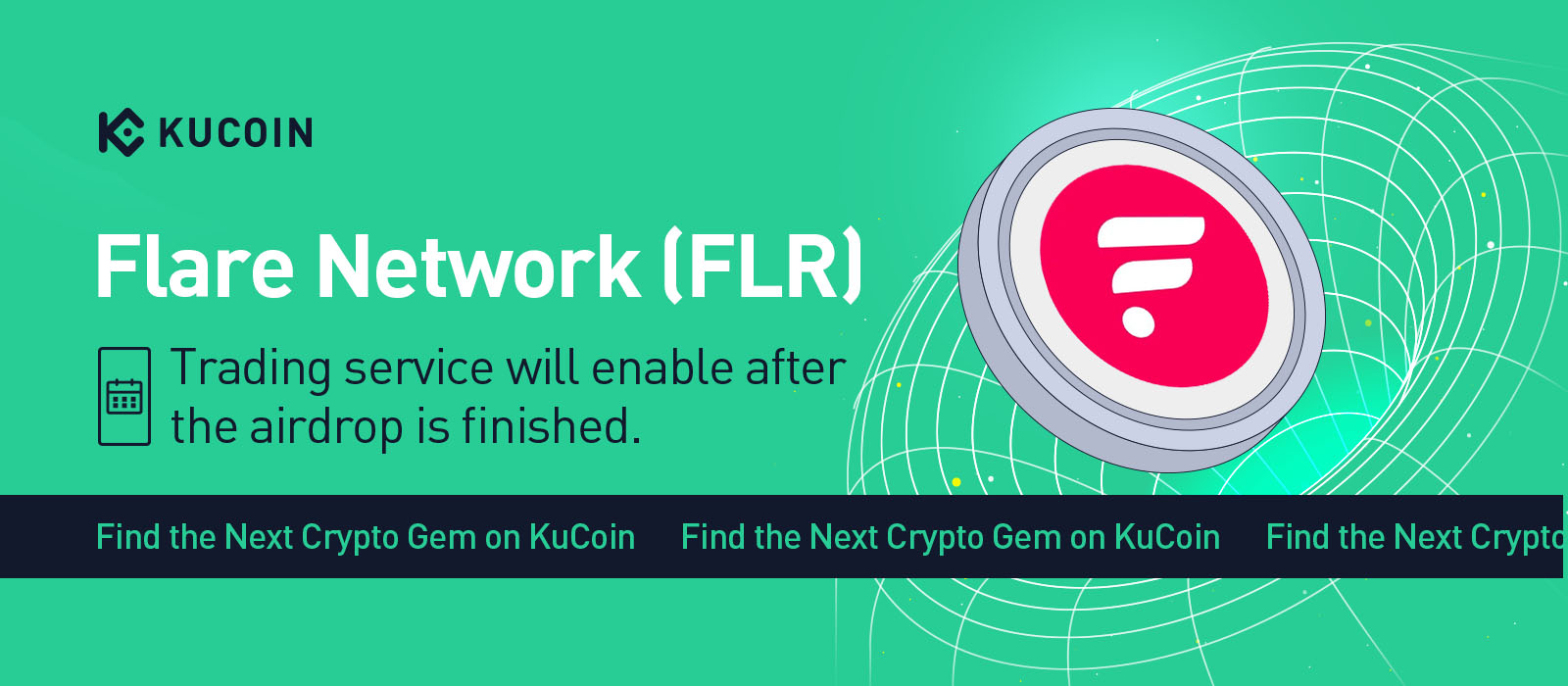 KuCoin is extremely proud to announce yet another great project coming to our trading platform. Flare Network (FLR) is now available on KuCoin. Supported trading pairs are FLR/USDT and FLR/USDC.
Please take note of the following schedule:
Deposits: Effective Immediately (Supported Network: Flare)
Trading:

06:00 on January 10, 2023 (UTC)

Withdrawals: 04:00 on January 10, 2023 (UTC)
Tags: Layer 1, Interoperability, Data
Initial Total Supply: 100,000,000,000 FLR
About Flare Network:
Flare is an EVM-based Layer 1 blockchain designed to allow developers to build applications that are interoperable with blockchains and the internet. By providing decentralized access to high-integrity data, Flare enables new use cases and monetisation models.
Flare's State Connector protocols enable information, both from other blockchains and the internet to be used securely, scalably and trustlessly with smart contracts on Flare.
The Flare Time Series Oracle delivers highly-decentralized price and data feeds to dapps on Flare, without relying on centralized providers.
Official Website: https://flare.network/
Whitepaper: Click to View
Twitter: https://twitter.com/FlareNetworks
Risk Warning: Investing in cryptocurrency is akin to being a venture capital investor. The cryptocurrency market is available worldwide 24 x 7 for trading with no market close or open times. Please do your own risk assessment when deciding how to invest in cryptocurrency and blockchain technology. KuCoin attempts to screen all tokens before they come to market, however, even with the best due diligence, there are still risks when investing. KuCoin is not liable for investment gains or losses.
Regards,
The KuCoin Team
---
Find The Next Crypto Gem On KuCoin!