How to Bind Google 2FA?
**Google 2-step verification is used to log in, withdraw as well as account settings and update on the KuCoin Exchange**
Download the Google Authenticator App on your phone.
IOS users should search for "Google Authenticator" in the App Store.
Android users should search for "Google Authenticator" in Google Play. Download
Bind Google 2-step verification.
Step 1:
Firstly, log in to your KuCoin account. Click the avatar on the upper right corner and select "Account Security" in the drop-down menu.
Step 2:
Find Security Settings, click "Set" and then click "Send Code", an email verification code will be sent to your registered E-mail address.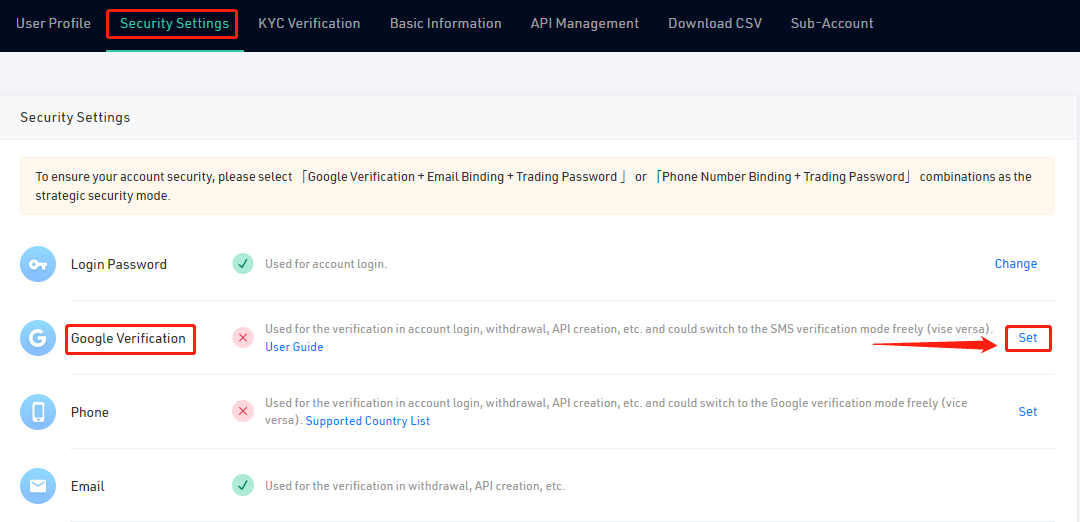 Step 3:
Next, you will see a screen similar to the one below. When this screen appears, the combination of letters and numbers displayed is your secret key. Please write this down and store it in a secure place. You will need this if you lose or replace your phone, or accidentally uninstall Google Authenticator. Once you have saved the 2-step secret key, please click on the "Activate" button to continue.
Step 4:
Now you will see the following screen. Opening the Google Authenticator app on your phone, you have two options:
You may scan the QR Code with your phone, and it will set up the Google Authenticator for KuCoin and start generating the 6-digit code for you.
You may also input the E-mail address linked to your KuCoin account and the secret key recorded. Once you have done this, Google Authenticator will start generating the 6-digit code for you.
******Below are some samples of what you will see on your phone in the Google Authenticator APP******
IOS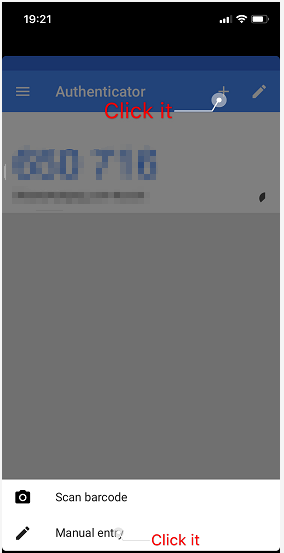 Android
Step 5:
Once the Google Authenticator and your KuCoin account are bound, you will receive a unique 6-digit code to access your account. The code is valid for one use and will be changed every 30 seconds. Below is a sample of what the code will look like on your phone.
Step 6:
Finally, enter your 6-digit code into the Google Verification Code box, and click the "Activate" button as below. Now you can securely access your KuCoin account!
Tips:
Please correct server time in the Authenticator if your device is android, select "settings-time correction for codes".
Some phones need to be restarted after binding. Meanwhile, please turn on 24-Hour Time and Set Automatically in Settings > General > Date & Time.
For login, trading, and withdrawal, users are required to enter the verification code.
Please do NOT delete the Google Authenticator from your phone.
Please enter the correct Google 2-step verification code. If you enter the wrong verification code five times, the Google 2-step verification will be locked for 2 hours.