KuCoin Futures Has Launched USDT Margined LUNA Contract
2022/05/30 15:30:06
Annonces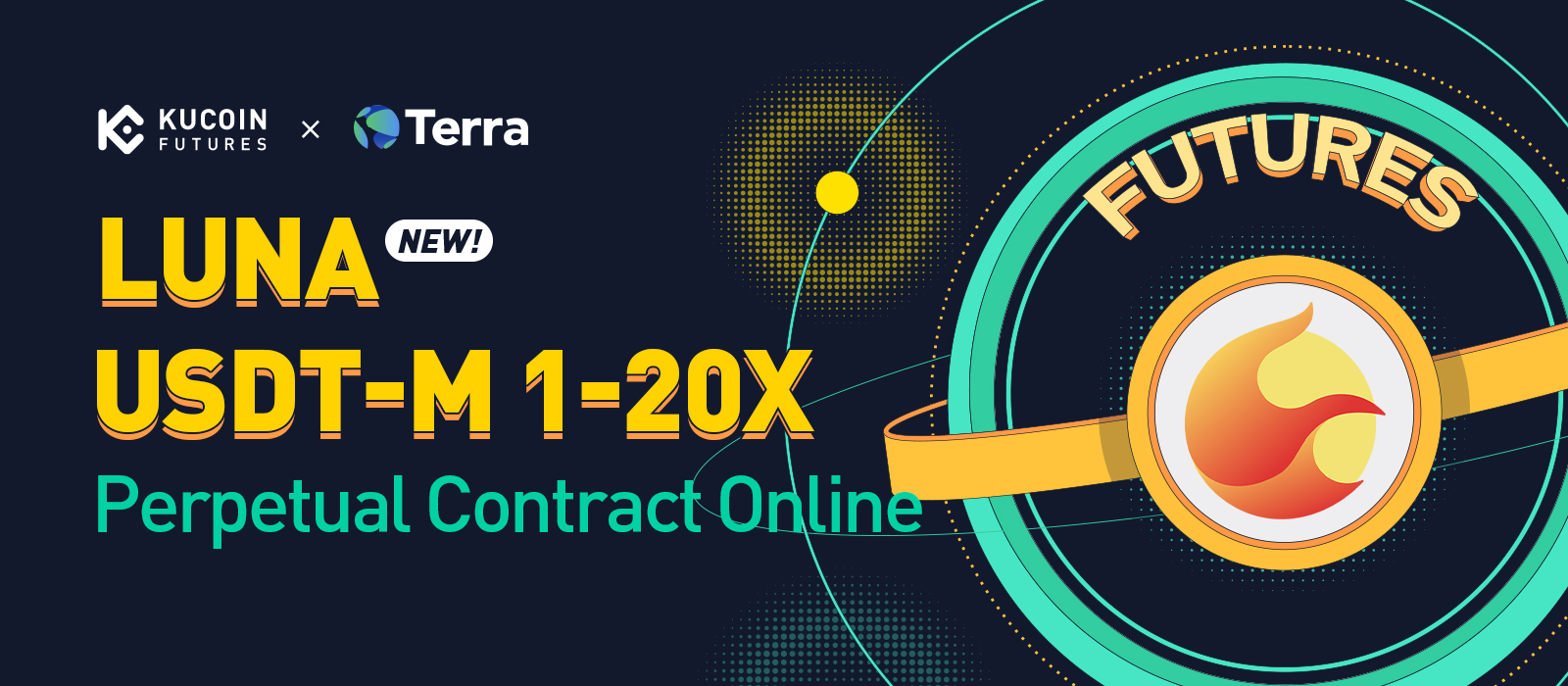 Dear KuCoin Futures Users,
KuCoin Futures has launched LUNA(Terra) USDT-margined perpetual contract, supporting 1-20x leverage.
Contract Information:
Click to view more details about new contract
A new Terra
On May 25th, 2022, Terra Classic users passed governance proposal 1623, which outlined the genesis of a new Terra chain.
The old Terra chain is called Terra Classic (token: Luna Classic - LUNC). And the new chain is to be called Terra (token: Luna - LUNA). The relationship between LUNC and LUNA is just like ETC and ETH. The old chain of the Ethereum network is named Ethereum Classic, and its native token is ETC. The new chain is named Ethereum, and its native token is ETH.
Please pay attention, when you check the transaction records and funding history of LUNA perpetual contract, all transaction records and funding history before 15:30 on May 30, 2022 (UTC) of LUNA perpetual contract are the data of Luna Classic (LUNC) perpetual contract.
For more details about LUNA and LUNC, please check here.
Start trading the new contract, profit more from the market fluctuation!
---
Quick Start Tutorial for Futures Trading:
Risk Warning: Futures trading is a high-risk activity with the potential for huge gains and huge losses. Previous gains do not indicate future returns. Severe price fluctuations may result in the forced liquidation of your entire margin balance. This information should not be regarded as investment advice from KuCoin. All trading is done at your own discretion and your own risk. KuCoin is not liable for any losses resulting from Futures trading.
Thank you for your support!
The KuCoin Team
Find The Next Crypto Gem On KuCoin!