KuCoin Futures Will Adjust the Leverage and Maintenance Margin Rate of the ETH Perpetual/USDT Contract on September 14, 2022
2022/09/14 11:06:05
Ankündigungen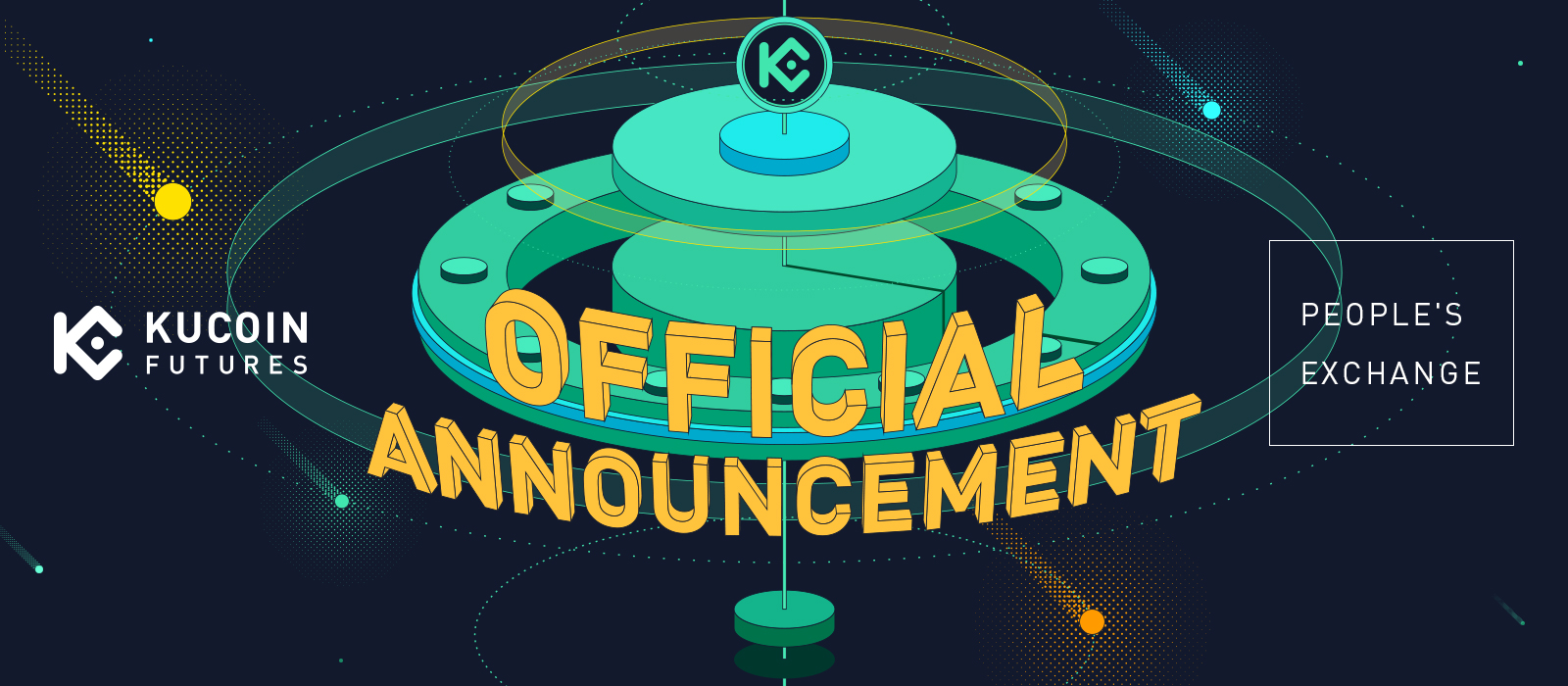 Dear KuCoin Futures Users,
Due to large volatility recently, for risk control, KuCoin Futures is going to adjust the leverage and maintenance margin rate of the ETH USDT-Margined perpetual contract at 11:30 on September 14, 2022 (UTC). More details can be found in the Risk Limit Documentation.
The details are as follows:
ETH Perpetual/USDT
Notice:
1. Please refer to the updated Risk Limit Level to place an order.
2. The liquidation of the existing positions of this contract is based on the current risk limit level. New positions opened after the scheduled upgrade will be executed based on the new risk limit level.
3. Users can adjust the risk limit level by themselves. To avoid liquidation, the system will automatically cancel all the open orders of users and replenish the margin to the account during the upgrade. By that time, the liquidation price will also change according to the changes in the maintenance margin rate.
---
Risk Warning: Trading contracts is a high market risk activity that can result in large gains while also causing you to incur large losses. Past gains are not indicative of future returns. Severe price fluctuations may result in the forced liquidation of your entire margin balance. The information provided here should not be construed as financial or investment advice from KuCoin. All trading strategies are at your own discretion and risk. KuCoin is not responsible for any losses that you may incur as a result of using the contracts.
Thanks for your understanding and support!
The KuCoin Team